28 June 2016 09:48 (UTC+04:00)
4 121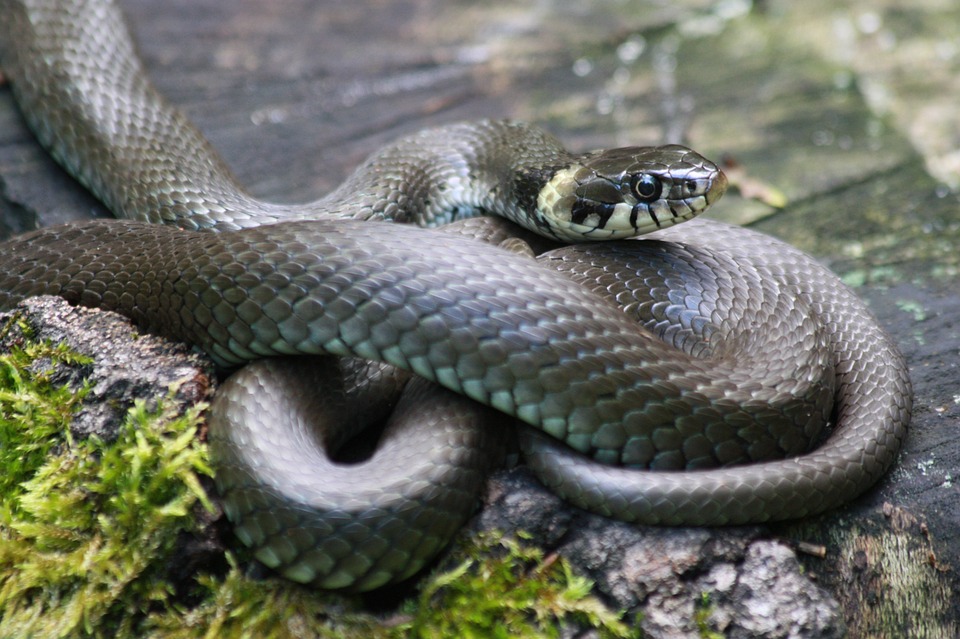 By Amina Nazarli
As summer is in full swing, many people plan their vacation to new places such as hiking, camping, and enjoying the scenery. But lurking in these exotic environments may bring an unexpected meeting with little critter like snake.
In this period of the year there is a definite increase in snake bites as the snake spends more time out in the open soaking up in the sun. Snakes are cold-blooded animals that raise their body temperature by lying in the sun or lower it by crawling into the shade.
According to estimates, five million people worldwide are bitten by snakes every year. Of these, as many as 125,000 bites are fatal. This is mainly in tropical countries, where there are species that have especially potent venom.

Azerbaijan is the country where 23 species of snakes are inhabited. Some four of venomous and the others are non venomous. Another type of venomous snake -- horned viper, has been found only once in Azerbaijan's Ganja region in 1845. But after that no one saw them across the country.
The Transcaucasian viper, steppe viper, copperhead snake, and Asia Minor viper [which is listed in the Red Book of rare Azerbaijani animals and insects], are among the most poisonous snakes that are found in the country.
Every year dozens of people suffer from snake bite here, while several cases ends with a fatal outcome.
Since it's snakebite season in the country now, someone has already subjected to snake bites.
Chief toxicologist of the Health Ministry Azer Magsudov, who is also toxicology department head at City Hospital 1 said that starting from April some 35 patients with snake bites have appealed to the hospital.
"Fortunately, no fatal outcome has been reported," Magsudov said. "Currently, a woman and three men are in the hospital. They suffered from viper bite, that's very common in Azerbaijan. Their lives are out of danger. Patients are from Shamakhi and Sheki regions, and the rest are from Baku settlements."
Last year, however, the hospital saw 91 patients with snake bite. One of the patients died.
Recently two residents of the country's Goychay region suffered from snake bite. Muddat Abdurrahmanov, 57, was bitten, when he step on the snake on the road. Vidadi Ahmadov, 56, was bitten while working in the field. Both patients were vaccinated with snakebite serum.
These reptiles are usually activated with the onset of warming, and during cold weather hide in shelters, the chief toxicologist explained.
"Snakes usually prefer calm and quiet place, basically they are found in areas with hot and dry climate. These regions are usually Aran area, Kurdamir, Lankaran, Masalli, Astara, Jalilabad, Yevlakh and Barda as well as suburban settlements of Baku. Most cases of snake bites are caused by negligence and carelessness of people who, for example, accidentally step on a snake," he emphasized.

To avoid this, Magsudov advised to be vigilant and watch your step. "Carefully examine grass or rock before sitting on them. If you meet a snake on the way, it's better stop and not approach it. Snake venom releases only if it feels any danger," he said.
Referring to the kind of first aid to be given to a victim, the chief toxicologist said that in case of snake bite, it's necessary to bandage the wound with wire, rope or rubber. After providing first aid the victim must be taken to the hospital. After hospitalization it is necessary to treat the wound with iodine or alcohol, to introduce an anesthetic drug and serum within 24 hours after the bite.
--
Amina Nazarli is AzerNews' staff journalist, follow her on Twitter: @amina_nazarli

Follow us on Twitter @AzerNewsAz
Related News