Kremlin confirms preparation of Azerbaijani, Russian, Iranian presidents' meeting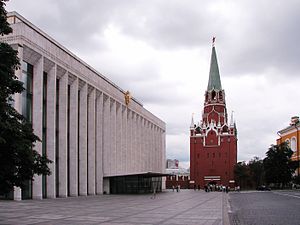 The Kremlin has confirmed the preparation of a meeting of Azerbaijani President Ilham Aliyev, Russian President Vladimir Putin and Iranian President Hassan Rouhani in Baku in early July, RIA Novosti reported.
"The Azerbaijani, Russian and Iranian presidents' meeting is being prepared," Dmitry Peskov, spokesman for the Russian president, said. "After the date of the meeting is agreed on and confirmed, we will disclose it."
---
Follow us on Twitter @AzerNewsAz