1 December 2015 17:39 (UTC+04:00)
605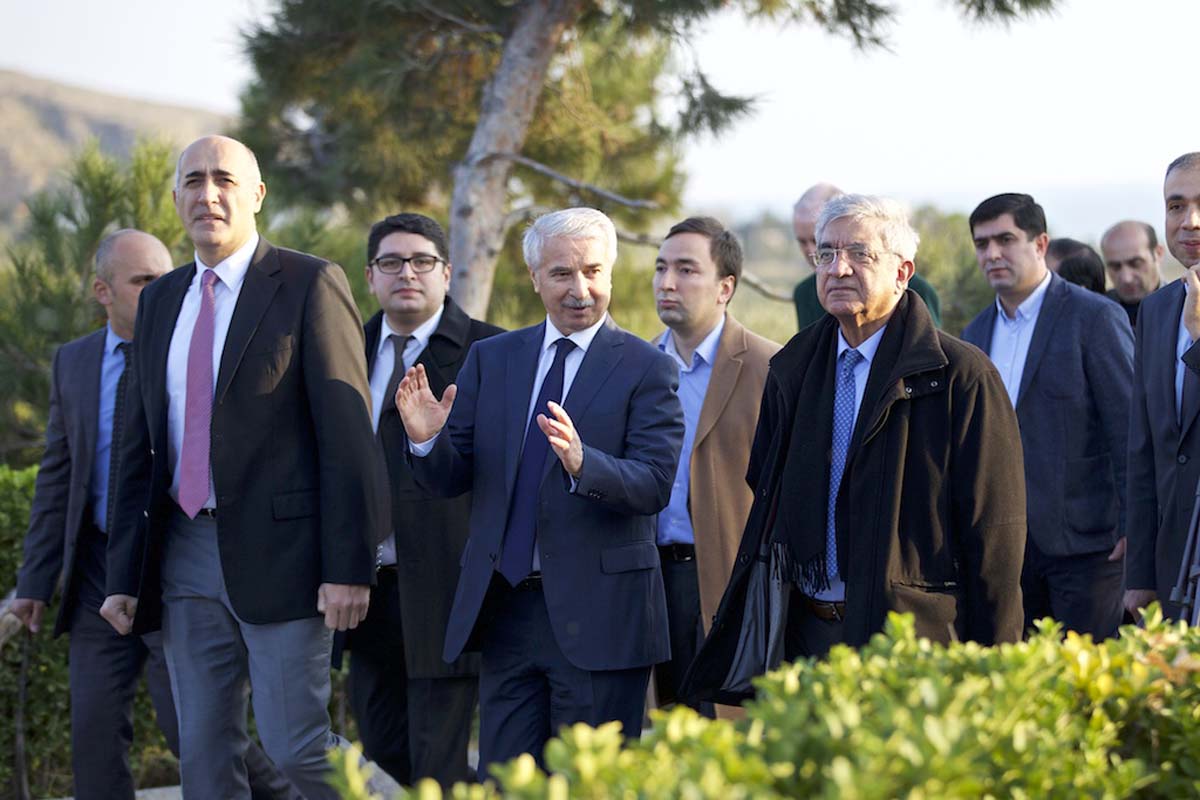 By Amina Nazarli
ADA University, Coca-Cola company and the Azerbaijan Cycling Federation held joint large-scale campaign, planting 1,000 trees around the BMX bike park on November 30.
The landscaping campaign was attended by Rector of the ADA University Hafiz Pashayev, Vice-President of the Cycling Federation Sahib Alakbarov, and General Manager of Azerbaijan Coca-Cola Bottlers Cem Becel.
So far, 14,000 trees have been planted as part of the ecological campaign on planting of the bike park, which was launched this May.
The BMX bike park, occupying a total area of 30 hectares, is a permanent venue built specially for the Baku 2015 European Games, which was held in the country on June 12-28. Located close to Baku city centre, the venue forms part of the Western Venues cluster.
Coca-Cola and the ADA aim to reforest designated areas of the country, using a drip irrigation system, which allows to keep the amount of fresh water.
Alakbarov addressed the event, noting that the park was in poor conditions in the early 1990s due to lack of proper care.
Three years ago the federation took the area under its wing to improve the park. Over these years more than 30,000 trees and ornamental shrubs were planted in the park.

Tree planting project is successfully implemented in the country in the framework of the "Green Marathon" project, initiated by Leyla Aliyeva, Vice-President of the Heydar Aliyev Foundation and Founder of the IDEA Public Union.
Pashayev spoke about the work carried out for ecological and environmental awareness in the country, and a joint project carried out jointly with Coca-Cola.
He noted that within the "Plant a tree, make a gift to life" project implemented by Coca-Cola, more than 100,000 trees will be planted in Baku and its suburbs by 2020.
Becel, in turn, stressed that the projects implemented together with ADA and the Cycling Federation will help to promote an active and healthy lifestyle and contribute to environmental improvement.
"We are very happy that the BMX bike park, being one of the venues of the Baku 2015 became the territory of our project. This bike park is one of the most beautiful places in Baku, taking a number of international and local tournaments," he said.
At the ceremony Becel gifted Alakbarov with a vintage and unique bicycle from the Coca-Cola museum in Atlanta, which symbolizes the longstanding support of cycling.
Its uniqueness lies in the fact that the bicycle's frame is made in the form of the legendary contour bottles of Coca-Cola, which recently celebrated its 100th anniversary. Moreover, this bike was used in Coca-Cola advertising shot in the early 1900s.
After the tree planting cycle race was held among media representatives.
--
Amina Nazarli is AzerNews' staff journalist, follow her on Twitter: @amina_nazarli
Follow us on Twitter @AzerNewsAz
Category News