CEC: Election campaign well underway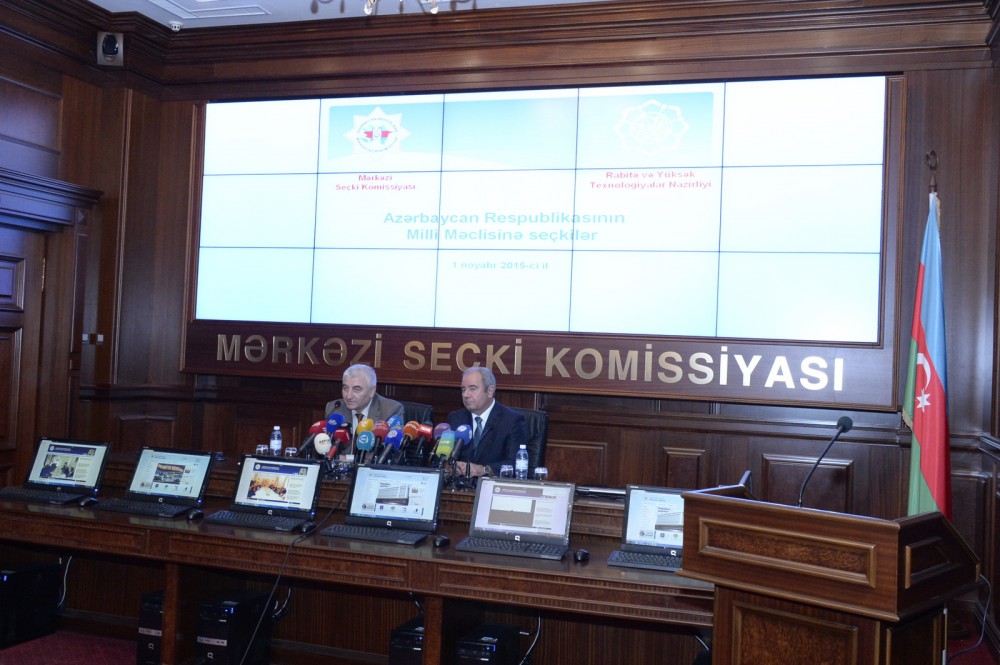 By Aynur Karimova
The Chairman of Central Election Commission, Mazahir Panahov, has announced that an electoral campaign for the upcoming parliamentary elections in Azerbaijan scheduled for November 1 is being conducted well.
Commenting on the weak electoral campaign, Panahov, said at a press conference at the CEC Information Center on October 21 that the electoral campaign is being carried out in social networks worldwide.
"This campaign significantly differs from the previous electoral campaign because the whole world uses social networks," he said. "I believe that the pre-election process is being conducted in Azerbaijan well."
Touching upon the number of candidates who are competing for seats in the Azerbaijani Parliament, the CEC chairman noted that some 769 candidates will participate in the election.
Preparations for the upcoming elections are in full swing. Campaigning kicked off on October 9 and will last until 8:00 a.m. October 31, exactly 23 days before voting as required by law.
The printing house of the Azerbaijani Parliament has already begun printing some of the 5,344,431 total election ballot papers needed for the 125 election constituencies.
The ballots will first be delivered to the election commissions of the Nakhchivan Autonomous Republic, and then to the election constituencies of the mountainous areas of Azerbaijan. Sumgayit, Absheron and Baku will be the last points for distribution.
In accordance with the Electoral Code of Azerbaijan, the process of printing ballot papers will be completed 10 days before voting day.
In his remarks, First Deputy Minister of Communications and High Technologies Iltimas Mammadov said that technical work on the installation of webcams in polling stations has been completed.
The webcams were installed in 1,000 polling stations in the regions of Azerbaijan and the Nakhchivan Autonomous Republic with an aim to provide transparency to the electoral process.
Ali Abbasov, the Minister for Communications and High Technologies, in turn, noted that a three-tier protection system would be used for ensuring information security during the election.
"Our main goal is to ensure the smooth operation of mass media outlets, in particular TV channels as they will cover the election and the voting process," he added.
An optical link will be used to transmit video to observers on Election Day.
The voting process will be streamed online, and it will give voters an opportunity to monitor the results coming from polling stations.
Polling stations will also be provided with reliable telephone and Internet access.
As of October 20, the CEC has registered 318 observers from 42 countries for the parliamentary election. As many as 27 international organizations will also send observers.
Over 70 observers from the Commonwealth of Independent States will be sent to monitor the parliamentary elections in Azerbaijan.
--
Aynur Karimova is AzerNews' staff journalist, follow her on Twitter: @Aynur_Karimova
Follow us on Twitter @AzerNewsAz