26 June 2015 13:10 (UTC+04:00)
1 811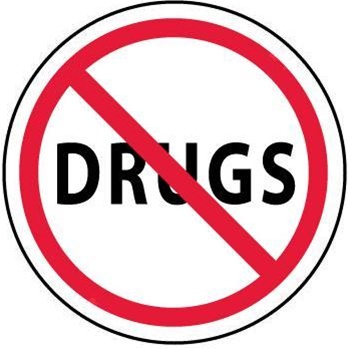 By Vusala Abbasova
Drug addition, one of the most dangerous afflictions in recent history, continues to destroy lives and communities, undermine sustainable human development and proliferate crime, as nations seek ways to overcome this evil.
Drug-related deaths and crime top the social policy agendas of many countries, leaving many challenges to address; the most tragic being developmental hindrance in the youth.
June 26 marks the annual International Day Against Drug Abuse and Illicit Trafficking, established by the UN General Assembly to raise awareness of the major problems that illicit drugs present society.
The World Health Organization reports that drug abuse became a global problem, killing and injuring more than 15 million people worldwide.
In terms of the health consequences of drug use, the global average prevalence of HIV among injecting drug users is estimated at 17.9 percent, or equivalently, 2.8 million people who inject drugs are HIV positive, according to the UN. This means that nearly one in five people who inject drugs is living with HIV.
Despite intensive social and legal measures, drug addiction remains a problem in Azerbaijan as well, with 1,235 addicts registered by the Health Ministry's Narcotics Center.
According to the Azerbaijani State Statistics Committee, nearly 14,500 drug addicts aged 14-29 were recorded to live in Azerbaijan in 2013.
Drug addiction still remains a major danger to society, despite the fact that it has been on the decline. Over the last several years, 955 people have been removed from the registry, according to the local media.
The impact from drugs on a person is not limited to personal health problems; it can also impact a user's studies, work, as well as the relationship with his/her family, and friends.
Drug trafficking and abuse, once viewed largely as a social and criminal problem, has transformed in recent years into a major threat to health and security.
The Azerbaijani Parliament amended the law "On protection of public health" under which drug users will be forced to be treated for drug addiction. Earlier, this treatment was voluntary in Azerbaijan.
Drug trafficking
Azerbaijan is in an important geopolitical position; a kind of bridge connected North and South, East and West. For this reason, drug trafficking became a major problem for the country.
Azerbaijan's Nagorno-Karabakh region, currently occupied by Armenia, has turned into a regional center of drug production and trafficking, say Azerbaijani officials. The 20 percent of Azerbaijan's internationally-recognized territory that Armenia controls, as a result of a deadly war in the 1990s, has been used for the movement of illicit substances.
The Azerbaijan National Anti-drugs Propaganda Office, acting within the framework of the UN Development Programme (UNDP), has stated in a recent report that various sources point to drug trafficking from Nagorno-Karabakh into neighboring Russia and Europe.
Drug trafficking in Nagorno-Karabakh brings enormous profits for Armenia, according to the report.
The funds are spent on financing extremist forces, supporting armed militant groups, and purchasing weapons.
Azerbaijani officials and representatives of international organizations have repeatedly made well-founded statements about the use of the occupied territories for drug production, and urged to combat drug crime.
Azerbaijan has joined the 1961, 1971, and 1988 UN conventions on narcotic drugs, psychotropic substances, the fight against the illegal circulation of precursors, and concluded bilateral and multilateral agreements and memoranda of understanding with a number of countries on combating drugs.
Besides the three UN conventions, Azerbaijan has joined the Partial Agreement establishing the Pompidou Group of the Council of Europe on cooperation in combating drug abuse and trafficking.
"Efforts against illicit drugs must be connected to our work to promote opportunities through equitable and sustainable development. We must continually strive to make the weak and fragile stronger," Secretary-General Ban Ki-moon said.
---
Follow us on Twitter: @AzerNews