Climate change reasons being analyzed at ADA University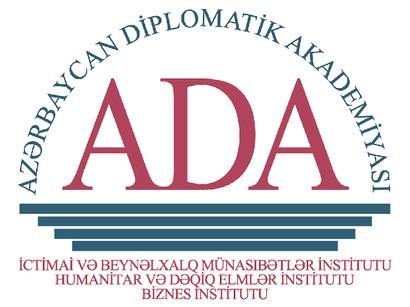 A conference on "The reasons of climate change and ways of resolving them: measures to be taken by the government, obligations of the civil society and technological solutions" is being held at Azerbaijan's ADA University on June 5.
Azerbaijani Minister of Ecology and Mineral Resources Huseyn Bagirov, MPs, ambassadors of other countries in Azerbaijan are attending the event.
Addressing the event, rector of ADA University Hafiz Pashayev said that this issue is very important.
"I have no much information about the ongoing processes in this sphere. But I remember that this issue was very frequently discussed during 1990s," said Pashayev, adding that it turned into a political issue in 2000s.
He recalled that the climate change became the main issue during the election campaign of the US presidential candidate Albert Gore. "Currently, France is very active in this issue."
The rector added that special attention was paid to the climate change, environmental issues when constructing the ADA campus.
Moreover, French ambassador to Azerbaijan Pascal Monnier said that ADA is a great example for a green building. The ambassador said that climate change was not so serious problem before, however, it has become a serious problem today.
"There was a concrete task to keep the global warming at least at 2 percent by the end of the century," said Monnier. "To this end, the Green Climate Fund was established in 2010 and $10 billion was collected with the donation of 33 countries of which $1 billion was allocated by France."
"We are ambitions, but at the same time we are hopeful. Because many states have taken certain steps to reduce the new technologies and atmospheric emissions," said the ambassador. "Additionally, the private sector is interested in joining the fight against the climate change."
Monnier said that France is switching to the new legislation that envisages reducing the hydrocarbon use and increasing the use of recoverable energy resources. "The climate change is the responsibility of all of us and the change of many habits will positively affect the climate change."
"I believe that such conference will allow to determine new directions in this issue," he said.
Azerbaijani Minister Huseyn Bagirov, for his part, said that the forest areas have increased by 11.4 percent in Azerbaijan in the last 10-12 years, adding that 4,000 hectares of green area has been created in Baku and Absheron peninsula in the last 3 years.
---
Follow us on Twitter @AzerNewsAz