Pakistan rules out diplomatic ties with Armenia until liberation of Azerbaijani lands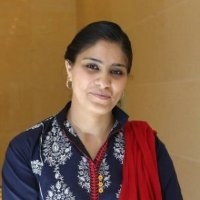 By Sara Rajabova
There is no point of developing any sort of relations including diplomatic relations with Armenia until and unless it pulls out its troops from the Azerbaijani territory.
Sabah Aslam, an executive director of Islamabad Institute of Conflict Resolution made the remark in an interview with Day.Az website.
She said Pakistan considers Azerbaijan as its brother country and it will continue its support to Azerbaijan untill Armenia withdraws its troops completely from the Azerbaijani lands.
Pakistan supported Azerbaijan during and after the Nagorno-Karabakh War in early 1990s and it is one of the few countries that do not have any diplomatic relations with Armenia due to the ongoing occupation of 20 percent of Azerbaijan's internationally recognized lands.
"Pakistan being brotherly country of Azerbaijan, has always been criticizing massacre in Nagorno-Karabakh by Armenians. Therefore, Pakistan does not recognize Armenia," Aslam said.
She also recalled a resolution condemning the occupation of Azerbaijani territories and Khojaly genocide, approved by Pakistan's senate committee on foreign relations on February 1, 2012.
Moreover, the committee has also reaffirmed Azerbaijan's sovereignty within its internationally recognized borders and demanded the execution of four UN Security Council resolutions on the unconditional withdrawal of Armenian forces from the occupied Azerbaijani territories, Aslam said.
She also added that Azerbaijan's support to Pakistan on Kashmir issue and Pakistan's support on Nagorno-Karabakh issue is unconditional. "And it is understood that both the countries will continue its support till the issues are properly solved."
Speaking about the Pakistani-Azerbaijani bilateral ties, Aslam said both countries have strong background.
"Ties between the two countries have been established on ground of friendly and fraternal precepts. The Pakistani government is fully aware of the importance of its relations with Azerbaijan. Therefore, Pakistani leadership has been looking for ways and means to strengthen its ties and partnership with Azerbaijan by focusing on strong political, security, trade and commercial relations," the expert said.
She went on to add that based on strong grounds, the bilateral ties between the two would be mutually beneficial and productive. "I hope together both countries make a mark in the pursuance of future endeavors."
Azerbaijan and Pakistan are also focused on the development of economic relations. The two countries have recently agreed on boosting bilateral trade and investment cooperation.
However, the economic ties between the two countries are not in a satisfied level as political one.
"Though Pakistan and Azerbaijan enjoy good strategic relations but unfortunately do not have healthy economic relations. Both countries have good economic potential but are not sufficiently exploited," Aslam said.
She noted that Azerbaijan's economy boosted a lot in recent years and there are several doors for Pakistan to get in to boost up its economies as well.
Aslam said the main reasons for undeveloped economic relations are the lack of geographic proximity and proper transport infrastructure between Pakistan and Azerbaijan.
"However, disregard the problems, both countries have numerous opportunities to develop economic relations in areas such as education, tourism, information technologies, banking, finance, science, agriculture, culture, and engineering, oil, gas and investment sectors. If given attention, Pakistan-Azerbaijan economic relations can be developed gradually and will turn beneficial for both the countries in future," she said.
Aslam further spoke about the two countries role in strengthening solidarity and cooperation in Muslim world, adding the Pakistan and Azerbaijan can play vital role.
"Pakistan being second most populous Islamic nation and Azerbaijan a true democratic Islamic state has all the potentials to gather the Islamic world. Both countries by building regional and extra-regional organizations, conducting joint conferences to promote Islamic solidarity and peace messages around the world, and above all contributing goodwill among all the member states to strengthen the Islamic solidarity," Aslam said.
--
Sara Rajabova is AzerNews' staff journalist, follow her on Twitter: @SaraRajabova

Follow us on Twitter @AzerNewsAz