18 February 2015 12:04 (UTC+04:00)
2 746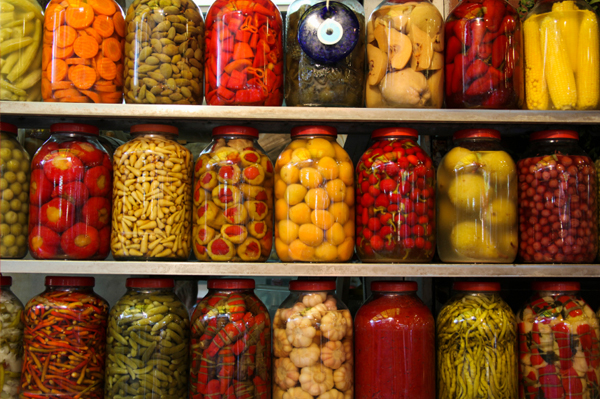 By Nigar Orujova
We are accustomed to hear about food poisoning in summertime and may neglect winter's main danger - botulism -which may strike us down.
In the first month of this year, 64 cases of food poisoning were registered in Azerbaijan. The total number of victims of these poisoning cases reaches 92 people, said Imran Abdullayev, Head of Hygiene and Epidemiology Center Department of the Health Ministry.
Moreover, six cases of botulism were registered last month, which harmed nine people leaving one dead. The poisoning was due to homemade pickled tomatoes.
Botulism is a serious and potentially fatal disease that occurs due to intoxication usually caused by ingestion of potent neurotoxins in contaminated foods.
Early symptoms of botulism are weakness and vertigo, usually followed by blurred vision, dry mouth and difficulty in swallowing and speaking, vomiting, diarrhea, constipation and abdominal swelling.
Studies show that one out of three persons across the world suffers from food poisoning.
While most of the food poisoning cases are recorded in summer when storage rules for food are violated in high weather temperatures, botulism hurts people in winter, when the time is ripe to open canned provisions.
The main reason for food contamination in summer is eating products like tomatoes and watermelons.
Everyone and especially those who love homemade pickles should remember storage precautions in winter.
The Centre of Hygiene and Epidemiology urges people to follow hygiene rules at home and buy food from reliable catering outlets and grocery stores to avoid food poisoning. Special attention should be paid to children's' nutrition.
To avoid food poisoning, one must simply follow hygiene rules at home and buy food in reliable catering outlets and grocery stores.
Prevention of botulism is simple: combining a refrigeration temperature with salt content and acidic conditions. This combination stops the growth of the bacteria and toxin.
--
Nigar Orujova is AzerNews's staff journalist, follow her on Twitter: @o_nigar
Follow us on Twitter @AzerNewsAz