5 December 2014 18:34 (UTC+04:00)
1 427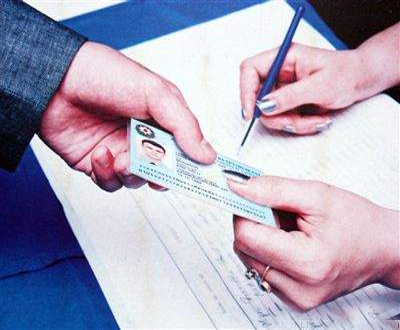 By Nigar Orujova
In the high-tech world, the ID cards include more and more information about their owners. Now, the new ID cards in Azerbaijan will contain health state of the citizens.
Electronic health cards data will be integrated into the identity cards of the new generation, Data and Computing Center of the Communications and High Technologies Ministry said. The information will be duplicated on the chips of the ID cards.
The project is scheduled to be completed by December 1, 2015. The identity cards of teenagers, unlike other identity cards are designed in a way to integrate authentication certificate to the chip as well.
The project will be implemented by the Justice Ministry in collaboration with the Health Ministry. "Electronic certificates will be issued for citizens by DCC. The center will also deal with the integration of digital signatures on the chips of the ID cards of the new generation. For these purposes, a new center for e-signature will be created," the center said.
Issuing of the new IDs is expected to begin from December 1, 2015.
The new center will handle requests from nine centers operating under the Internal Affairs Ministry. The DCC will prepare certificates based on the requests.
"Information on the new identity cards' chips will be integrated by the Internal Affairs Ministry. Registration of citizens to obtain the new identity cards will be carried out in about 90 offices. The registration services will also be available in the ASAN service centers," the center said.
Unofficially, the registration fee for obtaining a new identity card will be 5 manats ($6.3).
Moreover, by late 2015, all Azerbaijan citizens will have digital signatures, Deputy Communications and High Technologies Minister Elmir Velizade said earlier.
This will be possible when the electronic signature will be integrated into the new identity cards.
The number of owners of digital signature has grown almost 10 times in Azerbaijan this year. Currently, the total number of e-signatures in the country reaches 90,000.
The Ministry is also considering the possibility of free distribution of electronic signature among the poor.
Digital signatures make possible the authorship and content of the documents exchanged between organizations.
The prices of an e-signature range between 18 manats ($22.9) for the population, 80 manats ($101.9) for state bodies, between 36 manats ($45.8) and 72 manats ($91.7) for entrepreneurs.
Related News