Azerbaijani servicemen to take part in int'l events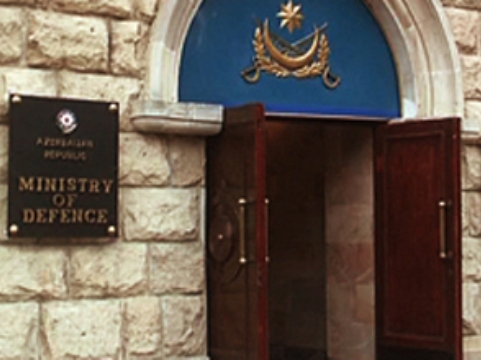 By Sara Rajabova
Representatives of the Azerbaijani Armed Forces will take part in several international events, the Azerbaijani Defense Ministry said on March 31.
Baku will host a meeting of experts on force planning on April 1-3 in accordance with the Azerbaijan-Germany bilateral cooperation program.
Also, German language courses for the Verification Staff will be held in Germany from June 2 to June 26 in accordance with Germany's program of assistance to military education.
Besides, the military courses on combating terrorism at sea will be held in accordance with the bilateral cooperation plan between Azerbaijan and Turkey in Marmaris (Turkey) from March 31 to April 4.
Azerbaijani servicemen will also take part in a working meeting on military cooperation coordination with NATO for 2014 to be held in Belgrade (Serbia) from March 31 to April 4.
The Viking- 14 command post exercise will be held in accordance with the Azerbaijan - U.S. bilateral working plan in Dublin (Ireland), Belgrade (Serbia) and Stockholm (Sweden) from March 31 to April 4.
The servicemen of the Azerbaijani Armed Forces will participate at these events.
The ministry said earlier Azerbaijan is holding discussions on signing memorandums and agreements that constitute the legal framework in the military sphere with 26 more countries.
The Ministry seeks to further develop and expand bilateral and multilateral cooperation with international organizations and foreign countries in the military sphere.
Azerbaijan is currently enjoying bilateral military cooperation with Turkey, U.S., Germany, Great Britain, Italy, Pakistan, China, Russia, Ukraine, Belarus, Moldova, Poland, Israel, Romania, Bulgaria, Kazakhstan, Kyrgyzstan, Latvia, Lithuania, Estonia, Georgia, Uzbekistan, Tajikistan, Turkmenistan, United Arab Emirates, Jordan, Bahrain, Qatar, Belgium, France, Czech Republic, Slovakia, Hungary, Slovenia, Switzerland, Korea, etc.