Ecology, Interior ministries fight against illegal hunting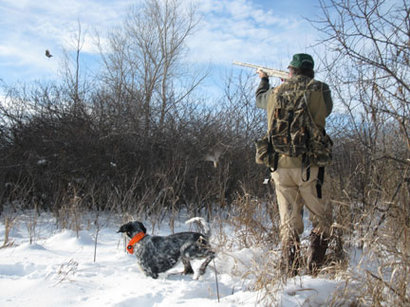 Officials of the Azerbaijani Ecology and Natural Resources Ministry and Interior Ministry seized six hunting guns, as well as large number of birds and fish during the inspection aimed to fight illegal hunting.
The Ecology and Natural Resources Ministry reported that administrative fines of 7,500 manats were imposed in this regard.
The inspections were carried out on the territory of hunting farms in Saatli, Shabran and other districts, as well as near the main highways.
Also the inspections near the main highways revealed an illegal sale of birds and fish listed in the 'Red Book of Azerbaijan'.