3 June 2013 08:47 (UTC+04:00)
1 193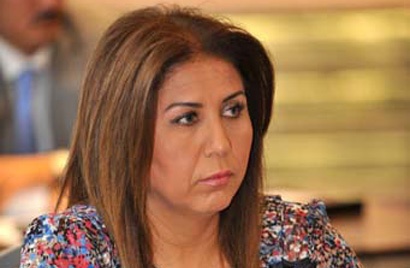 Deputy Speaker of Azerbaijan`s Parliament Bahar Muradova has met chairman of the Movement for a Better Hungary political party Gabor Vona to discuss prospects for developing the bilateral relations.
Muradova noted that the countries enjoy good relations in the political, economic and cultural fields.
She highlighted the causes and consequences of the Armenia-Azerbaijan Nagorno-Karabakh conflict. "The Armenian military forces occupied 20 percent of Azerbaijan's territories. As a result of this more than 1 million Azerbaijanis became refugees."
Muradova noted that Armenia violates the international law and ignores resolutions adopted by the United Nations, the European Union and PACE, which call for the cessation of hostilities and withdrawal of occupying forces from Azerbaijan's territories.
Muradova thanked the Hungarian leadership for the respect to Azerbaijan's territorial integrity and sovereignty.
Vona said Hungary attaches great importance to the cooperation with "the rapidly developing Azerbaijan".
He stressed the importance of the bilateral inter-parliamentary cooperation within international organizations.
Vona said Hungary will further support Azerbaijan's stance on the Karabakh conflict.
Related News