Azerbaijani & Georgian defence chiefs discuss prospects of military co-op [PHOTO]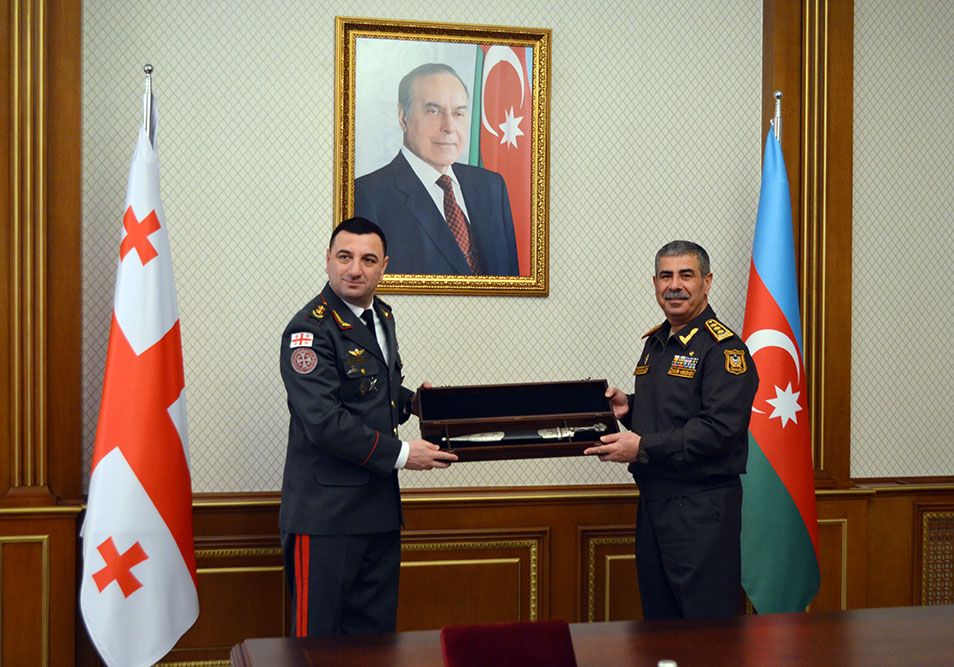 On February 20, Azerbaijani Defence Minister Col-Gen Zakir Hasanov met with Georgian Defence Minister, Major General Giorgi Matiashvili.
In addition to extending a warm welcome to the visitors, Zakir Hasanov emphasized the two countries' longstanding friendship and mutual trust, Azernews reports, citing the Azerbaijani Defence Ministry.
The Minister emphasized the significance of Azerbaijan, Turkiye, and Georgia's high-level bilateral and trilateral cooperation in maintaining regional security.
Azerbaijani defense chief noted that the military personnel displayed high levels of professionalism during the Winter Exercises - 2023 held in Kars and stated that joint exercises are crucial for facilitating experience sharing between the armed forces of the two nations and advancing combat readiness.
At the plenary session of the Munich Security Conference, which included the participation of the leaders of the South Caucasus countries, the minister of defense emphasized the significance of the meeting. The Minister discussed the efforts made to maintain peace in the region while quoting Ilham Aliyev, President of the Republic of Azerbaijan and Supreme Commander-in-Chief of the Armed Forces, who said, "Of course we want peace to be established in Eurasia."
Georgian minister Matiashvili expressed his appreciation for the cordial welcome. He emphasized how excellent the military ties are between the two nations. The contribution of the military cooperation between Azerbaijan and Georgia to regional security was also noted.
Discussions on topics of common interest and potential directions for the growth of bilateral cooperation in the military, military-technical, military-educational, and other spheres took place during the meeting.
---
Follow us on Twitter @AzerNewsAz