28 October 2020 18:30 (UTC+04:00)
1 757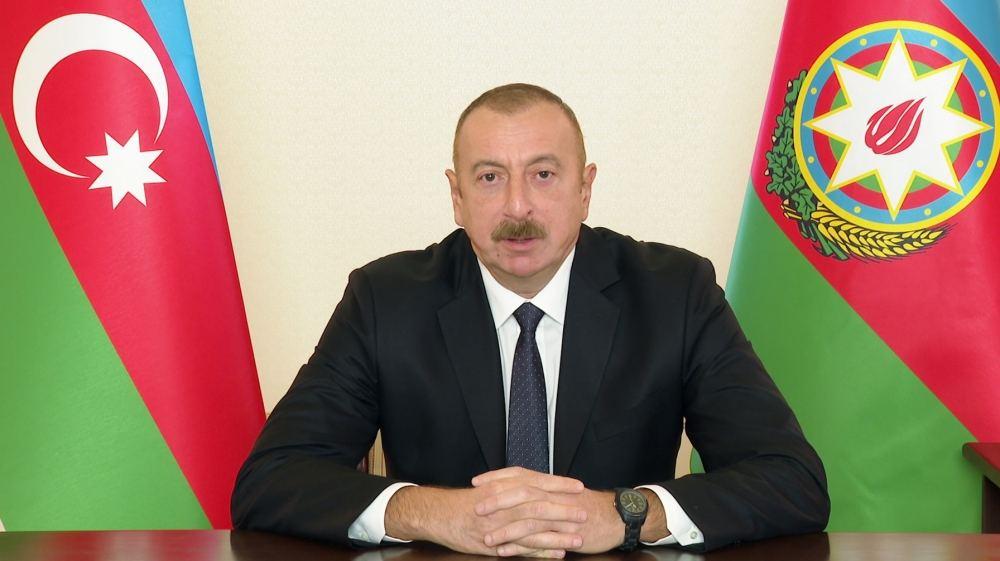 By Vafa Ismayilova
Azerbaijani President Ilham Aliyev criticized arms deliver to Armenia by various countries.
Aliyev made the remarks in his address to the nation on 26 October. The president noted that Azerbaijan had thrice agreed on a cease-fire with Armenia but Armenia broke the truce in a few minutes after each agreement.
"Unfortunately, over the past month, weapons, various types of weapons have been supplied to Armenia in large quantities... There is a whole list of when and what plane arrived, where it arrived, what it brought, how it was offloaded and where the cargo was sent? Then why are those interested in a ceasefire sending weapons to Armenia?... Just don't give them weapons and it will be over... If you want this to end, don't give them weapons... On the one hand, there is talk of a ceasefire, but on the other, weapons are being sent to them," Aliyev said.
Aliyev called on countries supporting Armenia to make the latter leave the territories it occupied for the conflict to stop.
"The patrons of Armenia, I appeal to you: if you want to save this fake state, tell it to get out. One word of yours is enough for it to get out – just one word."
Aliyev underlined that since the current hostilities started on September 27, the Azerbaijani Armed Forces have destroyed 252 Armenian tanks and seized another 53, as well as destroyed six S-300 anti-aircraft missile systems.
"Everyone can count this, go online, see the cost of this equipment and ask a question. Where does this poor and impoverished country get all this? Where does this money come from in a country that is mired in problems?... Where does this money come from? Let the pro-Armenian observers, mediators, political scientists tell where it comes from. We have money and everything is transparent... We are buying it with our own money. We don't depend on anyone. How did this bankrupt country buy this? Armenia's external debt is about $8 billion... Who gave you so many weapons? Why doesn't anyone ask?" the president asked.
The president also criticized the OSCE Minsk Group co-chairs.
"We are single-handedly implementing UN Security Council resolutions although this is the responsibility of the UN Security Council. We are doing this alone. We have created a new reality. Reckon with it! But what do we see? There is a meeting here, a meeting there. What about the ceasefire? Who has violated the ceasefire? This means that all their activities are now aimed at saving Armenia, an aggressor that committed the Khojaly genocide, attacked Ganja with ballistic missiles from the territory of Armenia. This is their activity," he said. Aliyev urged the mediators to impose sanctions on Armenia to see a solution to the Nagorno-Karabakh conflict.
"I have repeatedly raised the issue with them: if you want to see a solution, impose sanctions on Armenia. All this is in your hands. You are permanent members of the UN Security Council and can resolve any issue," Aliyev said.
Strong international pressure on Azerbaijan
Aliyev stressed strong international pressure on Azerbaijan after it started liberating its lands from Armenian occupation.
"For 28 years, this issue dragged on and they pretended to be addressing it. They kept coming and going, there were endless meetings and negotiations," Aliyev noted.
In his address, Aliyev thanked member countries of the Non-Aligned Movement for preventing the adoption of a document aimed at overshadowing four UN resolutions adopted in 1993 demanding the withdrawal of the Armenian armed forces from occupied Azerbaijani lands and ensuring they lose their power and significance.
"A few days ago, we heard about the appearance of a new document. We immediately took action and prevented the adoption of this document even though the three co-chair countries exerted great pressure on other members of the UN Security Council. What was the purpose of this? The goal is very clear – to overshadow the resolutions adopted in 1993 demanding the withdrawal of the Armenian armed forces from our lands, to leave them in the past so that they lose their power and significance... We saw further attempts to provide support to the occupier."
Aliyev said that the biased document was not passed because member countries of the Non-Aligned Movement supported Azerbaijan despite the fact that they came under pressure and may have even been threatened.
Lack of neutrality among co-chairs
Furthermore, Aliyev urged the mediators in Nagorno-Karabakh conflict to be neutral in their positions.
"They have mobilized all their forces against us today. I have been putting up with this for a month, a whole month. I was silent about it, but we are fed up. This is the first thing. Second, the mediator must be neutral. If it is not impartial, then it should give up its candidacy. If a mediator is not neutral, then it cannot be a mediator. The mediating countries should now come up with new functions for themselves. What will they do? They can no longer talk about the liberation of five districts. Where are these five districts now? Four of them are already with us. This question is already in the past, it is over. We have taken them back ourselves – Fuzuli, Zangilan, Jabrayil, Gubadli. Most of these districts are with us. We also have a part of the former Hadrut and currently Khojavand district. So let them think," he said.
The president blamed the mediators for not making any effort to prevent illegal settlement by Armenians in the occupied lands.
"Armenia is conducting illegal settlement on these lands. Has anyone said a word? No! This crime, this international crime runs counter to the Geneva Conventions. Does anyone ask them why they are conducting illegal settlement? And even demonstrate it. You transfer and place Armenians from Arab countries in our cities, including Shusha. Nobody says a word. What does this mean? It means go on, bring them here and settle as many as you want, Armenianize these lands and erase the cultural heritage of Azerbaijan. That was the message. Didn't these three countries have the opportunity to show the aggressor its place? They didn't want to. This reality suited them."
Aliyev stressed that Azerbaijanis will return to Susha, Khankandi and all other places they used to live before the occupation.
"Conditions will be created for the Armenian population. We must gradually learn to live together, both them and us. I see it this way, and my approach is based both on the norms of morality and on the norms of international law," he added.
Commenting on questions about the presence of F-16 jets in Azerbaijan, Aliyev said that these jets are on the ground. "They arrived for exercises and stayed behind when the war broke out. Our Turkish brothers left them here to give us moral support. But if we are attacked from outside, they will see these F-16s."
--
Follow us on Twitter @AzerNewsAz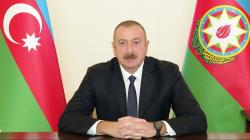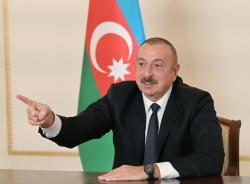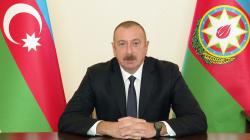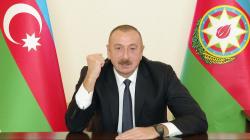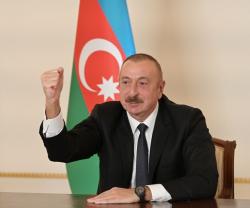 Related News