Jordanian minister hails sustainable development in Azerbaijan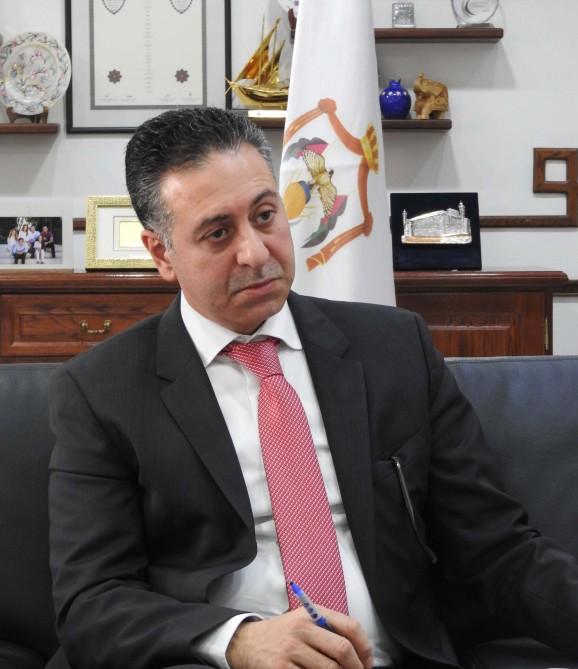 Yarub Qudah, the Minister of Industry, Trade and Supply of the Hashemite Kingdom of Jordan has hailed Azerbaijan's comprehensive and sustainable development in his interview with AZERTAC.
Qudah expressed the Jordanian government's readiness to cooperate with Azerbaijan in all areas.
Saying that he has visited Baku for several times, the minister noted that each time he witnessed new developments in the city.
He praised the fact that the number of tourists coming from Jordan to Azerbaijan has seen a 55%-increaseand explained it with traditions of rich hospitality of the Azerbaijani people and beauty of the nature, as well as the modernization of Baku.
He mentioned that friendly ties between the President of Azerbaijan Ilham Aliyev and the King of Jordan Abdullah Al Hussein contribute to the developmentof bilateral relations between the two countries.
Noting the significance of opening direct flights between Baku and Amman, the Jordanian minister said that this issue will be resolved soon.
---
Follow us on Twitter @AzerNewsAz