China's President to visit Azerbaijan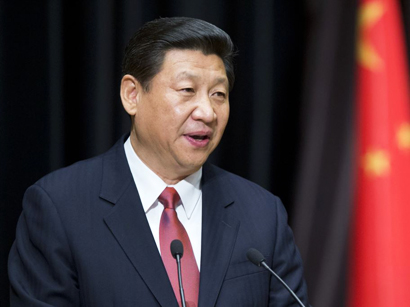 China's President Xi Jinping said that he will visit Azerbaijan in the near future, a source in the Azerbaijani Embassy in China told Trend on September 14.
Xi Jinping made the remarks at a meeting with Ambassador of Azerbaijan to China Akram Zeynalli, according to the source.
The Azerbaijani ambassador presented his credentials to Xi Jinping.
The Chinese president, recalling with satisfaction the official visit of Azerbaijani President Ilham Aliyev to China in December 2015, noted that during the visit, important decisions were made regarding the development of cooperation between the two countries.
Xi Jinping appreciated the support of the head of state and government of Azerbaijan for the One Belt One Road initiative.
Azerbaijan attaches great importance to relations with China, and is interested in developing cooperation in all spheres, the ambassador said at the meeting.
Zeynalli added that Azerbaijan is ready to contribute to the successful implementation of Xi Jinping's One Belt One Road initiative.
The diplomat noted that Azerbaijan is also interested in further attracting Chinese companies for cooperation.
The One Belt, One Road initiative is aimed at improving existing and creating new trade routes, as well as transport and economic corridors, linking more than 60 countries of Central Asia, Europe and Africa, which will contribute to the development of their trade relations with China.
---
Follow us on Twitter @AzerNewsAz