30 November 2016 10:31 (UTC+04:00)
2 324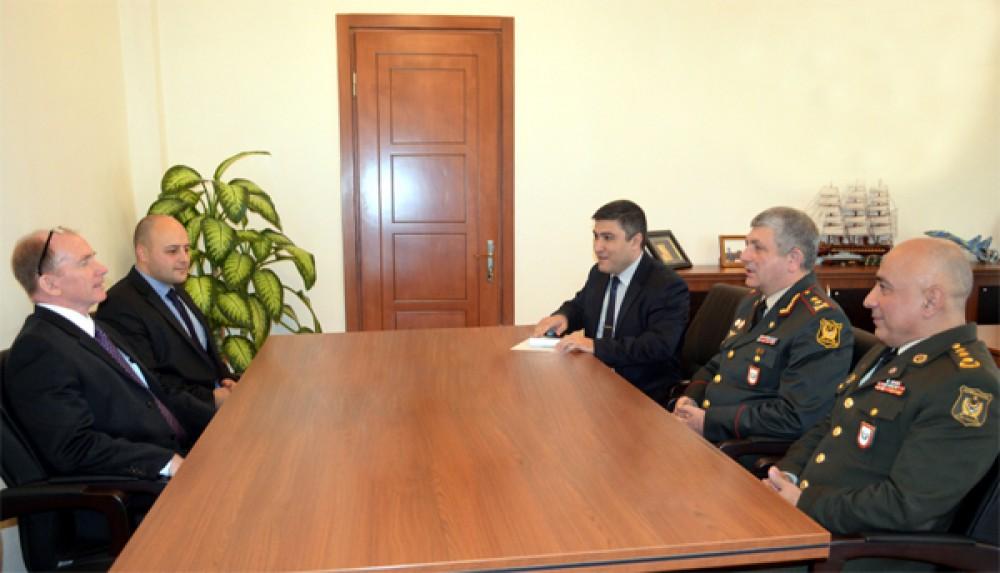 A working meeting with NATO/US experts was held in the Military Academy of the Armed Forces as part of NATO's Defence Education Enhancement Program (DEEP) to assist the development of the military education system of Azerbaijan's Armed Forces.
Azerbaijan`s Defense Ministry reported that a review of visits to military educational institutions of Azerbaijan, Bulgaria, the Czech Republic and Sweden, as well as discussions of the issues on the study and use of international military education experience were held during the event.
Azerbaijan's cooperation with NATO is carried out in the framework of the Partnership for Peace program. Earlier, NATO has approved the document of the fourth stage for the Individual action plan within the partnership for 2015-2016.
The country also cooperates with NATO in Afghanistan -- the peacekeeping contingent of the Azerbaijani Armed Forces has been serving there since November 20, 2002. As of April 2016, the Azerbaijani peacekeeping mission in Afghanistan includes 90 servicemen, two medical officers and two sappers.
Furthermore, Azerbaijan allowed the NATO planes carrying non-combat loads for a mission in Afghanistan to fly through Azerbaijan's airspace and to use the country's airports. About 40 percent of all cargo destined for the NATO mission in Afghanistan pass through Baku. In addition,
Azerbaijan has for many years participated in peacekeeping missions in Iraq and Kosovo.
Moreover, NATO keeps the focus the issue of security of the oil and gas pipelines in the South Caucasus region that pass through the territory of Azerbaijan as well.
---
Follow us on Twitter @AzerNewsAz
Related News