4 January 2018 12:53 (UTC+04:00)
25 729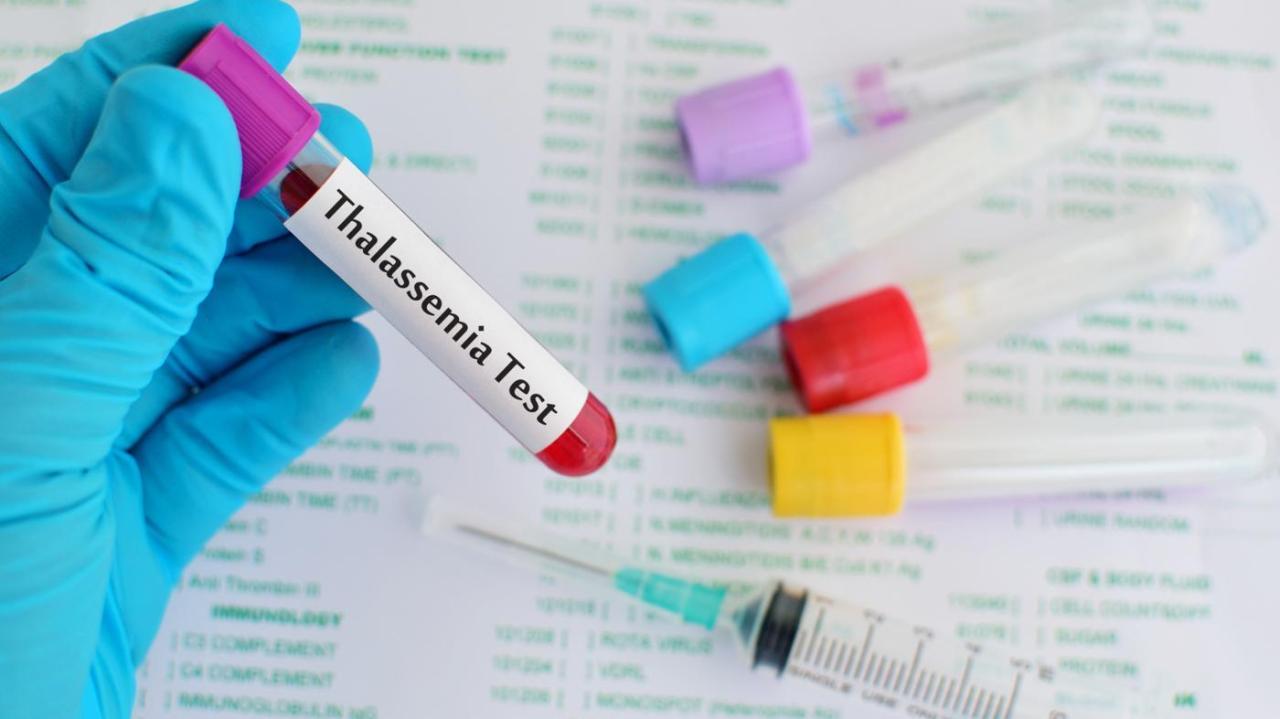 By Aygul Salmanova
The number of patients with thalassemia and hemophilia, inherited blood disorders, is reduced in Azerbaijan compared to previous years.
Department head at the Health Ministry Gulmirza Poladov said that due to ensuring the normal life of patients of the Republican Thalassemia center, the death rate from this disease has five-fold decreased over the past 10 years.
"Currently, 3,100 patients undergo continuous treatment at the Center, of whom 2,977 are patients diagnosed with Thalassemia. In 2017, a total of 12 patients underwent transplant operations in the Republican Thalassemia Center, among which one was diagnosed with acute leukemia, one with aplastic anemia, 10 with a large Beta Thalassemia," Poladov said.
He said that the initiative of President Ilham Aliyev on medical examination of couples who want to marry is of great importance for the prevention of this disease.
"Last year, about 130,000 people underwent blood tests. Of these, 3,611 people were diagnosed with Thalassemia, 103 with HIV, and 422 had syphilis. Both of 38 couples who underwent examination were diagnosed with Thalassemia. As a result of examination of the fetus of 24 pregnant women having Thalassemia, four healthy, 14 carriers and six ill fetuses were found," Poladov said.
The department head noted that 1558 patients with hemophilia registered at the moment, improved their quality of life, as a result of the increase in the level of medical services and constant provision of factor preparations provided within the framework of the State Program, which contributed to a reduction in the number of deaths from this disease.
Touching upon the HIV infection, Poladov said that Azerbaijan is among the countries with a low level of this virus.
He noted that as a result of the successful implementation of the "Program of measures to combat HIV/AIDS for 2016-2020", Azerbaijan is currently among the countries with a low level of infection with the immunodeficiency virus.
"It should be noted that 96 percent of HIV-infected pregnant women in Azerbaijan participate in antiretroviral therapy. World statistics show that the level of infection with the virus is from 5 to 11 percent, while in Azerbaijan this figure is 1.8 percent," Poladov said.
The department head added that over the past three years, the Ministry has had a special commission for the prevention, diagnosis and treatment of viral hepatitis.
"All patients who visit this institution are examined and receive appropriate appointments. Currently, 5,404 patients undergo long-term treatment at the expense of the state," Poladov added.
Over the last 10 years significant reforms have been carried out in the country to combat such a wide-spread decease as Thalassemia. A number of projects were sanctioned for the treatment and diagnosis of the disease and improvement of the health of future generations.
In this regard, citizens have to pass a medical examination before marriage. However, doctors say that the presence of thalassemia gene in those wishing to marry does not mean that they should abandon their decision and should avoid having children. New couples get expert advice and find out what additional tests they should pass to keep their children healthy.
Moreover, the Center for Thalassemia, built upon the initiative of President of Heydar Aliyev Foundation Mehriban Aliyeva, has become a chance for many children to get good treatment.
The center has the latest diagnostic, treatment, and support units, available space and qualified personnel for the treatment of patients.
Since its establishment in 2007, the Thalassemia Center in Baku has offered all conditions both scientific and practical for studying thalassemia.
--
Follow us on Twitter @AzerNewsAz
Category News