New documentary on Karabakh horse to be presented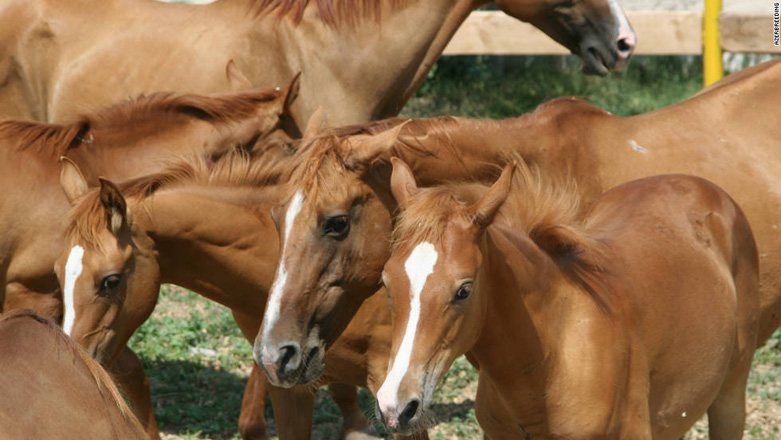 A new documentary "Sarylar - a journey to the Karabakh horse" aiming to introduce the Karabakh horses - one of the last purebred horse breeds in the world was presented.
The documentary is a joint product of Azerbaijan's Culture and Tourism Ministry and BP Azerbaijan, together with Azerbaijanfilm and STUDIO TOR 1 Filmproduktion of Berlin.
The film story is inspired by a search of the descendants of the Karabakh horse "Golden Boy" from Azerbaijan presented to the Queen of the United Kingdom in 1956. A long and fascinating journey ends all the way across Europe and the Caucasus Mountains to find the successor Karabakh horse "Golden Boy II" in his homeland Azerbaijan safe and glorious. The story once again highlights how human beings and animals depend on and can learn from each other.
The official public presentation of the documentary is scheduled for April 15 at the Nizami Cinema in Baku.
Gordon Birrell, BP's Regional President for Azerbaijan, Georgia and Turkey, said this is a touching story about how people think animals are part of their lives and, most importantly, part of their culture."
For us in BP, support for cultural legacy is one of the key areas of our social performance," he said.
"Throughout our 20+ year-presence here, in addition to our primary responsibility, which is to operate major oil and gas fields, we have developed and implemented numerous very successful social and cultural projects. These have mainly focused on support for education, community development through trainings and capacity building, creation of economic opportunities for local enterprises, support for sport and cultural legacy, environmental protection and a number of others. As Azerbaijan's long-term reliable partner, we aim to continue to invest in these most important social development areas".
---
Follow us on Twitter @AzerNewsAz