10 December 2015 15:00 (UTC+04:00)
1 775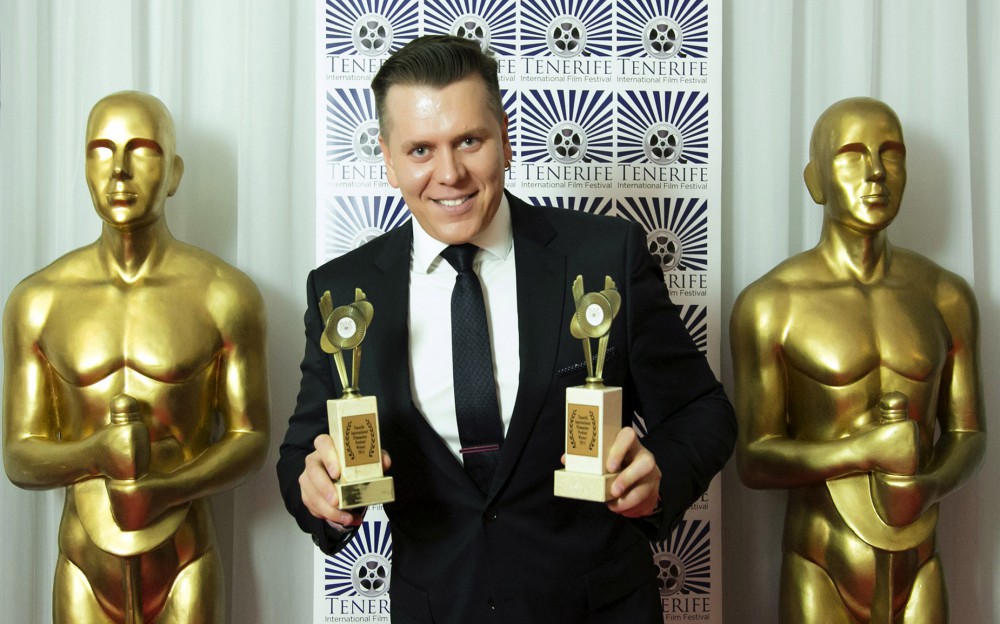 By Amina Nazarli
Famous international TV channel Eurochannel will broadcast award-winning documentary "Endless Corridor" on December 11-12.

The film, which pays tribute to the victims of the Khojaly massacre and discovers the unknown protagonists of one of the darkest tragedies in the modern world, will be screened within the 'Justice for Khojaly' campaign.
Directed by Aleksandras Brokas and Mindaugas Urbonavicius, and narrated by British cinema legend Jeremy Irons, Endless Corridor follows Lithuanian journalist Richard Lapaitis on a trip back to Azerbaijan 20 years after he covered the Nagorno-Karabakh conflict and the Khojaly massacre as a war correspondent; a story, he says, that has haunted him since.
The victims tell a dramatic story of the inhumane events that occurred in Azerbaijan's Khojaly on February 26, 1992, when the town of Khojaly came under intense fire from the towns of Khankendi and Askeran already occupied by the Armenian armed forces.
Through heart-rending stories, the survivors recall their escape from the Armenian bombardment, losing many loved ones along an "Endless Corridor" as they sought safety.
Some 613 civilians mostly women and children were killed in the Khojaly genocide, and a total of 1,000 people were disabled. Eight families were exterminated, 25 children lost both parents, and 130 children lost one parent. Moreover, 1,275 innocent people were taken hostage, the fate of 150 of them remains unknown. Many civilians were shot at close range, scalped or burned alive.
Talking about the film, Brokas said, the tragedy of Khojaly tells the story of how cynical and inhuman people decided over the destiny of others.
Film was premiered in London at the British Academy of Film and Television Arts (BAFTA) last July, with attendance of Leyla Aliyeva, Vice-President of the Heydar Aliyev Foundation.
The documentary has been praised by international critics, and has received, among other accolades, the main prize of the American edition of the Accolade Global Film Competition, also called the Little Oscars.
Endless Corridor has been submitted to more than 60 film festivals throughout the world. Most have already included it in their official programmes.
Within the Justice for Khojaly campaign, Endless Corridor was presented in Istanbul, Ankara, Rome, Vilnus, London, Paris, Dublin, Berlin, Bern and Luxembourg.
Film originally made in English was translated into Azerbaijani, Turkish, French, Italian, German with subtitles and dubbed into Russian.
So far, the film has been broadcast in Kanal 24", "CNN Türk" of Turkey, Albanian National TV and Israeli "Channel 1".
--
Amina Nazarli is AzerNews' staff journalist, follow her on Twitter: @amina_nazarli

Follow us on Twitter @AzerNewsAz
Related News