3 September 2015 16:30 (UTC+04:00)
1 346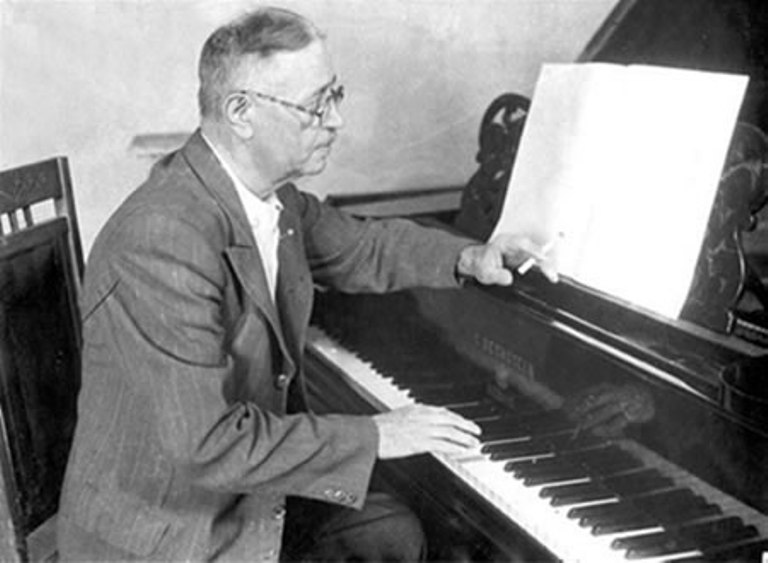 By Amina Nazarli
September 18, 2015 will be proclaimed "Uzeyir Hajibeyli Memorial Day" in the City of Santa Monica in the U.S. State of California.
City Mayor Kevin McKeown has signed the proclamation on the occasion of the 130th birthday anniversary of the founder of the Azerbaijani classical music, Uzeyir Hajibeyli,.
Bordering Los Angeles on the Westside, the affluent beachfront city of Santa Monica is also known as the hometown of many Hollywood celebrities.
The proclamation, which was sent to Azerbaijan's Consulate General in Los Angeles, notes: "Uzeyir Hajibeyli was born in the City of Agjabadi in Azerbaijan on September 18, 1885. He is recognized as the father of Azerbaijani classical music, as well as the founder of the first opera, Leyli and Majnun (1908), and the first operetta The Cloth Peddler (1913) in the Muslim world."
He sought new ways to merge and integrate the past and the present. When Russian-influenced musicians tried to ban traditional Azerbaijani instruments like the tar, zurna, and kamancha, Hajibeyli and his colleagues pushed to incorporate them into the Western orchestra, thereby giving them an even higher status and ultimately a chance to survive.
Highlighting the great composer's achievements, the proclamation states: "In his fusion of traditional Azerbaijani music and European classical opera, Hajibeyli created a new musical genre, merging Eastern and Western music. Through his music as well as work as a journalist, teacher and translator, Hajibeyli played a vital role in the fight against illiteracy and helped usher in a cultural shift that launched a period of enlightenment that transcended his country's borders and reached many others in the Eurasia region."
Hajibeyli composed the first national anthem for Azerbaijan and actively participated in the formation of the Azerbaijan Democratic Republic in 1918, which was the first-ever parliamentary secular democracy in the Muslim world.
Meanwhile, Azerbaijan's iconic and world-famous musical comedy film "Arshın Mal Alan" (The Cloth Peddler), composed by the brilliant Hajibeyli, will be screened in Hollywood.
The first ever U.S. screening of the newly re-mastered and colorized version of the film will take place on September 19, 2015 in Los Angeles's historic Ricardo Montalban Theater, which is one of the oldest and most renowned movie theaters in Hollywood.
Premiering in 1913 in Azerbaijan, the first operetta in the entire Muslim world has been seen by over 16 million viewers since its first release. Until today, the film has been shown in 136 countries and dubbed in 86 languages.
--
Amina Nazarli is AzerNews' staff journalist, follow her on Twitter: @amina_nazarli

Follow us on Twitter @AzerNewsAz
Related News