10 January 2014 10:55 (UTC+04:00)
1 554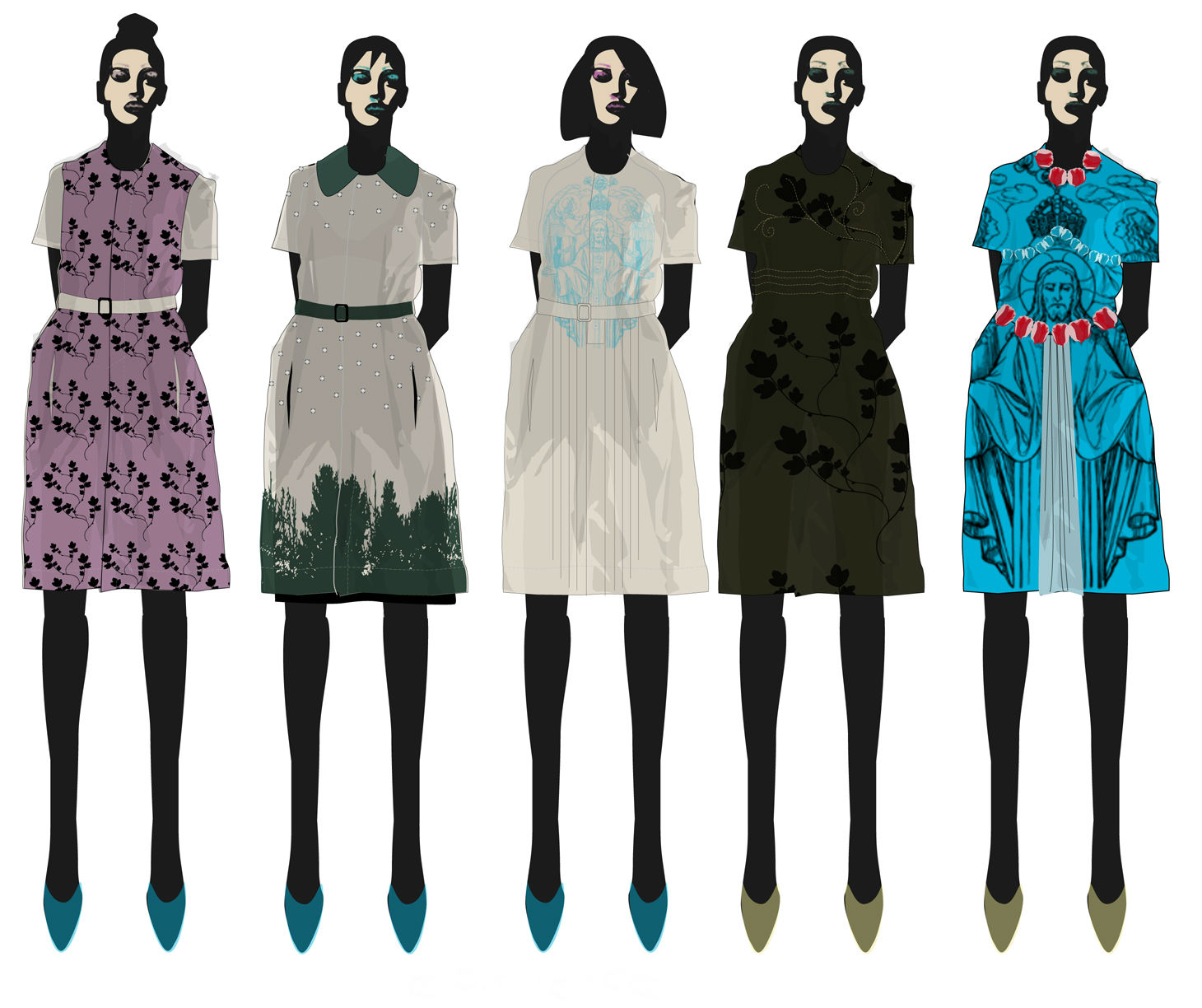 By Elnur Huseynov
Now, seriously what is it? Have you had this when you look at a picture of yourself from like ten or even five years ago and laugh at how ridiculously stupid you looked at the time? Well, that was fashion back then.
As banal as it can be, it is true regardless of whether we did follow the trend or not. To put it differently, our tastes and preferences change over time and even if you say you don't care about fashion and don't dress to make a statement, you are making a statement (that you don't care about fashion).
Speaking about fashion, it has always been and will most likely be elusive and changing thing for the following years. It is certainly a part of our existence whether we want it or not since fashion produces an image and formulates a social statement.
Unquestionably, fashion may and do have various definitions ranging from a prevailing style or behavior up to characteristic of elite and art. But, bringing it back to basics, for most of the people it is a handy way to use the clothes, shoes, makeup, accessories and hair, real or not, to say or better to show something about yourself in an exquisite and unique way.
To understand the impact, one has to give a look around, and see that fashion helps people to express themselves and serves as a tool to extend your personality or disguise your true inner self in some conservative garment to be less seen.
In this hectic world packed with consumerism, there are fashion shapers as DG, GUCCI and Prada, whose adepts contend in the best dress contest and spend tons of their and someone's else dollars, euro and Indian Rupees on items that would look as ridiculous as in that photo of yours ten years after. Why Indian Rupees, well, nobody knows.
Seriously, isn't it curious to know how realistically fashion transforms our lives, be it here at Nizami Street in downtown Baku, Champs Elysees in Paris, or Fifth Avenue in New York.
Most of the people would claim that fashion is an art which allows you to exhibit your individual traits. How many of you will agree to be dressed exactly like someone else in public setting, not to mention, what for instance, a woman can feel or do once another representative of weaker sex (no, it is nothing of machismo here) shows up in the exact same dress. Nothing sweet at all, isn't it?
Fashion in that sense fuels us with creativity to embrace art and express who we are or at least who we want to be. There is, however, a nice portion of skepticism in regards to what extent this form of art has been exploited as being extremely vital. This has been particularly true in the lives of young women when fashion began to ruin their self confidence and only encouraged to look like Naomi Campbell. Young ladies are keen to become thinner than thin strutting the runway and be as the flawlessly proportioned girls as achievable. Once the art or the use of art is a modus vivendi, the world is kind of screaming that it exists only for the pretty people. Many would wonder what is beauty then, before, as conventional and conservative it may sound, it was a nice smile and a great personality. Did you ask yourself, what it represents today? Excellent physical condition, perfect Photoshop skin, super thin body with anorectic appetite, and full Botox lips, if only lips, to mention a few. On top of that, add a whole set of luxurious ego centrically marketed items people may not even need to have but still brainwashed to buy. That is, sadly so, a real inculcated notion of beauty, or what is left of it, nowadays.
On the other side, the beautification process is, beyond doubt, a multimillion industry which on one hand brings significant cash flow and feeds thousands of people like models, clothes manufactures, designers and the retail shops that are just some of the beneficiaries. For them and many others the alluring colors and glamour of the fashion is yet another amusing distraction from other cares and a source of income.
For the people in the middle, the bottom line is when you would pay attention to haute couture in small reasonable doses that could be healthy way to approach it. If not, and if misused and abused, it can lead to a number of issues from stress and anxiety to who knows what.
I mean, if you are well groomed, you are certainly more likeable and respected by men and women. Though I was taught to judge a book by its cover, the today's reality dictates to judge by your dress, style, hair or your fashion tastes for that matter. Gloomy, but true, as everything you put on now, sends a clear message to people out there. What if you just be yourself and be natural, huh? Isn't it an option also?
As Ellen DeGeneres said in one of the standup show she made: Don't give advice. It will come back and bite you in ass. Don't take anyone's advice. So, my advice to you is to be true to yourself and everything will be fine.
I forgot to say, that from this very fashionable moment and onwards, I will be your stirring verbal therapist for the upcoming editions of AzerNews writing about, but not only, fashion, people, love, life and what have you.
Thank you for stopping by and if you enjoyed reading this, please do send an e-mail to [email protected], do that even if you didn't, I would still like to know how much you didn't
Related News