29 May 2018 14:29 (UTC+04:00)
3 605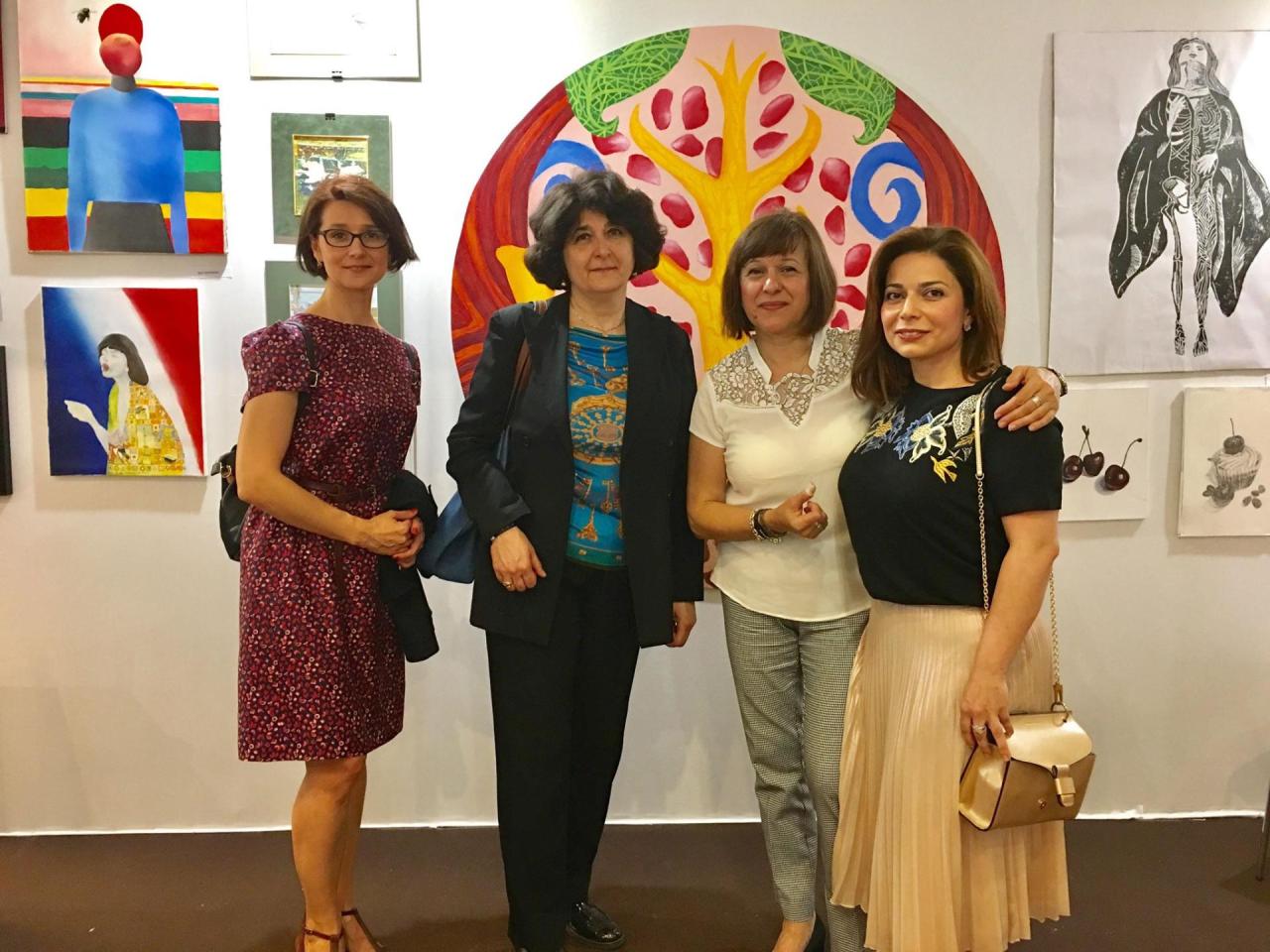 By Laman Ismayilova
Azerbaijani artists continue to conquer the world's art scene. Works of national artists were presented in ASMAR Art pavilion at Art Shopping on May 25-27.
The unique works of talented artists, Maryam Alakbarli, Fidan Aliyeva, Jamila Sultan, Leyla Melikli, Aydan Huseynli, and Fatima Mammadova were put on display during the exhibition.
By the way, the exposition includes six paintings by Honored Artist Asmar Narimanbayova. Some works arrived in Carrousel du Louvre from exhibitions in Varese and Milan (Italy).
Her works are rich in national elements and represent the expressionism art. Born in the family of talented artists Narimanbayova grew up in the atmosphere of creativity. The artist's works are exhibited in many countries of the world.
The demonstration of the works by young and talented artist Maryam Alakbarli in the hall of the Carousel has become a tradition. For the sixth year her works have won the hearts of visitors of the Carousel hall. Her world of colors gives an opportunity to feel her choice, look at the world, love of nature, attitude to people. The young artist skillfully brings her inner world to the canvas, inviting each of us into her magical world.
Fidan Aliyeva's paintings are distinguished by an impressionistic and refined color. Jamila Sultan presented to the public a large oval-shaped artistic composition and graphic drawings. These perfectly works convey artist's inner world.
A great attention was also paid to the colorful works of Leyla Melikli, Aydan Huseynli and Fatima Mammadova.
Muzaffer Gencher (Turkey) and Igor Novikov (Spain) also presented their works in the national pavilion.
Notably, ASMAR Art pavilion was adorned with decorative and applied products of Walid Art.
Over the years, Art Shopping has become the art event in Paris where hundreds of artists can present their artwork to thousands of visitors, art lovers and professional buyers.
This time Art Shopping brought together 450 artists from 15 countries who had the unique opportunity to present their paintings, sculptures, digital art or photography in a more personal way.
Twice a year, the Art Shopping trade show is held in the Carrousel du Louvre and offers a selection of works to both see and purchase.
Asmar Narimanbayova was born in a family of eminent artists. Her father Togrul Narimanbayov, was world-famous Azerbaijani artist, while her mother Elmira Huseynova was a sculptor.

Asmar grew up in the atmosphere of love to art, music and literature. She is an artist full of light, wide and enthusiastic soul. While creating works in different styles starting from fauvism to impressionism, then from postimpressionism to cubism and expressionism, the artist has found her individual creative manner of the letter, the original color sensation acting as a composition dominant. She has been characterized for her bold and engaging style.

Colors in her artworks fill the form with dynamics and saturate her canvas with the strong energy. Narimanbayova's works are displayed in exhibitions, international festivals and symposiums all over the world.
Born in 1991, Maryam, who suffers from Down's syndrome, developed a taste for painting and sculpting at a very early age. The artist chooses colors masterly. The inherent feeling of color distinguishes her art.
She puts much sincerity, harmony and goodness into her paintings.
Artist's works have earned big success both in her motherland Azerbaijan and beyond its borders including Germany, Italy, Russia, Turkey Lithuania and France.
While suffering from Down's syndrome, lists of her work which mainly characterize educational themes are representative of her zeal and creativity.
Sensing deeply the real world with its problems, Maryam heartily incarnates her works with the warmness of her heart, her subtle perception of reality, although not appreciated in the way she warrants, the young artist shows all the beauty of the world by dints of the language of colors and brush.
---
Laman Ismayilova is AzerNews' staff journalist, follow her on Twitter: @Lam_Ismayilova
Follow us on Twitter @AzerNewsAz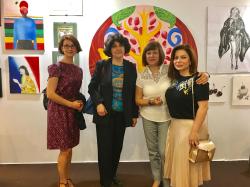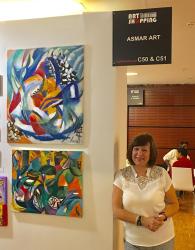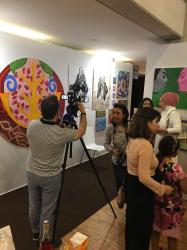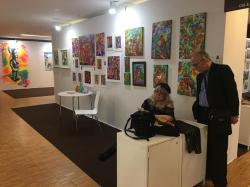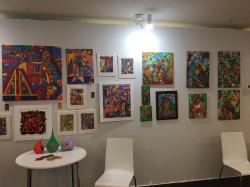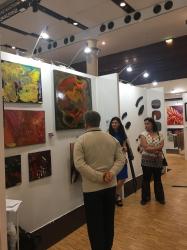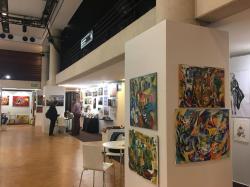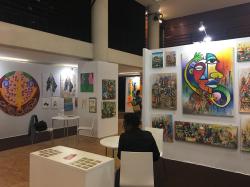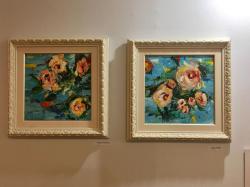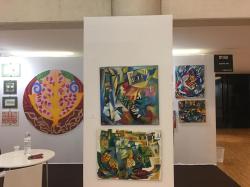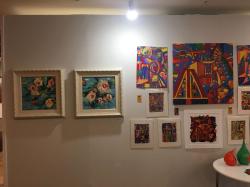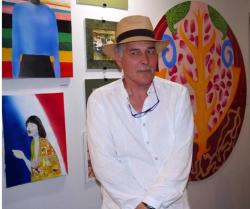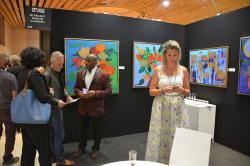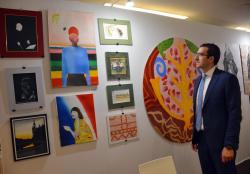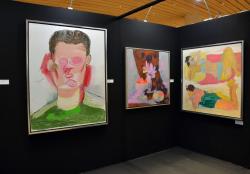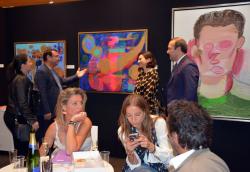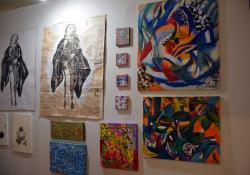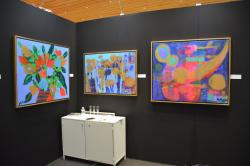 Related News