8 January 2018 14:08 (UTC+04:00)
1 336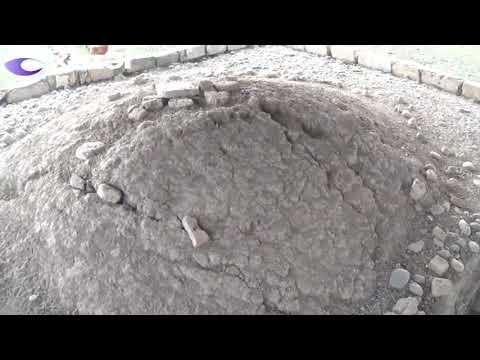 By Aygul Salmanova
A tomb located in Yukhari Kurmahmudlu village of Fuzuli impresses with its five-pointed form and the architectural style inside.
The monument that draws attention with its unique style was established in remembrance of those who died during the migration.
The tomb, supposed to belong to approximately 7th century, withstands the test of time by retaining its original shape and beauty. It was explored as a result of excavations carried out for irrigation ditch in 1970.
Villagers claim that the tomb has a lower section as well. They also say that if relevant excavations are carried out, similar historical buildings and ancient tombs may be found.
Local residents keep this place as a historical monument and a religious venue.
Fuzuli is rich with historical monuments, especially tombs. The eight-pointed Sheikh Babi Yagub (13th century) tomb, located in the Babi village of the region, Mirali Tomb (14th century) in the village of Ashagi Veyselli, the tomb in the village Ahmedalilar, Jalil tomb referred to the 19th century are among the notable religious monuments of the region.
Fuzuli, one of the largest settlements in Azerbaijan, was founded in 1827. The region, consisting of one city and 78 villages, is 1,386 square kilometers with the population of 105,000 people. On August 23, 1993, as a result of Armenian occupation, 58 villages, including the Fuzuli city, were occupied.
--
Follow us on Twitter @AzerNewsAz
Category News