10 August 2017 15:06 (UTC+04:00)
2 516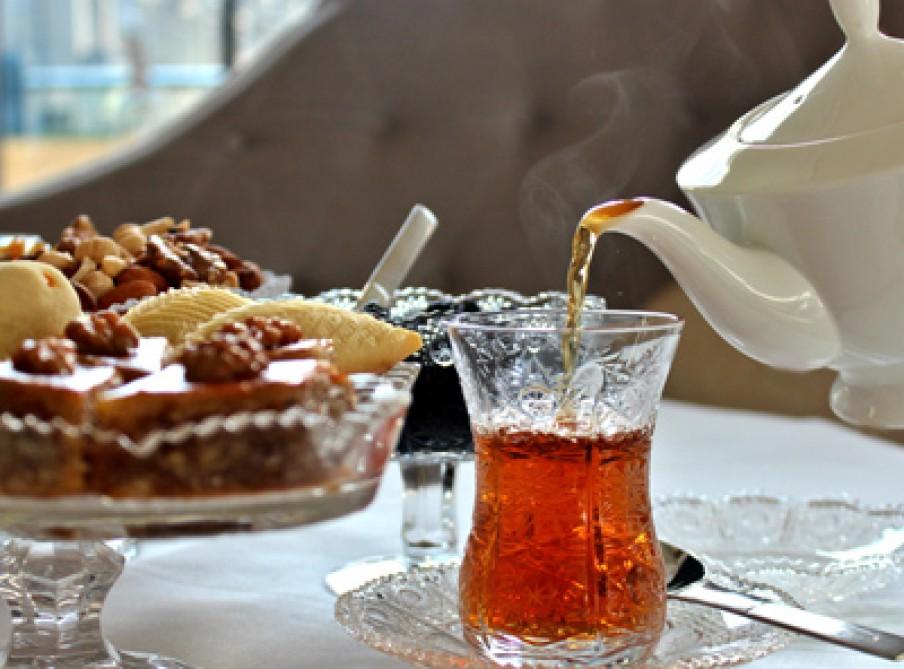 By Laman Ismayilova
"Tea street" will be organized in Sverdlovsk, Russia within the annual Irbit Fair scheduled for August 11-13.
Azerbaijan's Consulate General in Yekaterinburg, the trade mission of Kazakhstan, producers of ivan-tea in Ural will participate in the event, Kommersant reported.
The event will inform how to prepare and serve the Azerbaijani tea with thyme, what is 'armudu' and what is its uniqueness.
Consul General of Azerbaijan in Yekaterinburg Ilgar Iskenderov said that "Tea street" could become a permanent platform.
"Other diplomatic missions will gradually join "Tea street". Every nation has traditions which it preserved through the centuries. The tea is not only a part of the tradition, but also displays the history of countries and peoples," he explained.
For Azerbaijani people, tea is associated with warmth and hospitality. Here, serving tea at the beginning of a meal is considered to be a symbol of hospitality and is often accompanied by serving fig, strawberry, apricot, walnut, blackberry and other jams. The advantage of this tradition is that tea drinking with many guests at the table makes conversation flow smoother. Tea is also spiced with cinnamon, cardamom leaves or ginger for adding extra flavor.
Tea serving and drinking is an important component of the national culture. No house would be com­plete without a set of Armudu glasses. Armudu or Boghmaliis a type of glass used for drinking tea in Azerbaijan. Armudu glass reminds the shape of a pear and is sometimes associated with the figure of a hostess in Azerbaijani culture.
The Armudu is made from a variety of materials, such as glass, porcelain, faience and silver. The Armudu also has several differences and advantages from other glasses and cups.
Firstly, this type of glass is easy to hold because its top side is wider than the middle one, which prevents it from slipping out of your hand. Secondly, it is because the top part becomes less hot, which prevents the drinker from burning his hands. Thirdly, it was proven that unlike regular glasses and cups in which hot liquids cool equally, the hot tea in Armudu glasses proportionally cools at the time of drinking, allowing cooling of the tea in the top portion of the glass and keeping the bottom part hot.
Traditional tea is served with lemon, cube sugar, sweets and fruit desserts. Sometimes thyme, mint or rose water is also added.
Azerbaijani people may drink tea in traditional tea houses called chaykhana. Here, men usually are playing backgammon (nard), reading newspapers and drinking tea.
The Irbit Fair was the second largest fair in Imperial Russia after the Makariev Fair. It was organized annually in winter, trading with tea and fur brought along the Siberian trakt from Asia.
In 2003, the Irbit Fair was revived with the support of the regional authorities. The Great Tea Road from China passed through Irbit.
---
Laman Ismayilova is AzerNews' staff journalist, follow her on Twitter: @Lam_Ismayilova
Follow us on Twitter @AzerNewsAz
Related News