Azerbaijan, Costa Rica enjoy potential to enhance e-commerce ties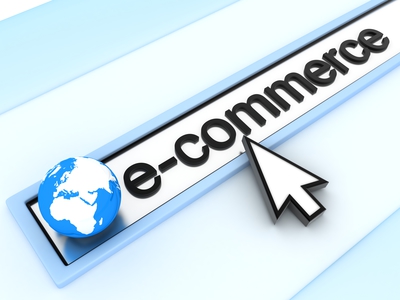 By Aynur Karimova
Azerbaijan and Costa Rica enjoy great potential in expanding cooperation in the field of e-commerce, Azerbaijani Communications and High Technologies Minister Ali Abbasov stated at an October 21 meeting with Costa Rican Minister of Foreign Affairs and Religion Manuel Gonzalez Sanz in Baku.
Abbasov said that both countries have a great mutual interest in expanding cooperation in the field of high technologies.
Touching upon regional and global projects initiated by Azerbaijan, the minister noted that one of them is the construction of the Trans-Eurasian Information Super Highway, supported by the UN General Assembly.
"Azerbaijan is also the initiator of establishing the Eurasian Connectivity Alliance – EurACA," he added.
Manuel Gonzalez Sanz was also informed about work carried out in the establishment of the National Nuclear Research Centre in Azerbaijan, the country's satellite program, the broadband services development, etc.
"Extensive capacities of the global network may contribute to the development of electronic interaction between Azerbaijan and Costa Rica," Abbasov said.
Manuel Gonzalez Sanz, in turn, expressed his country's interest in cooperating with Azerbaijan and took the initiative to implement joint projects.
He also invited Minister Abbasov to participate in the annual Freedom Online Conference to be hosted by the Freedom Online Coalition in Costa Rica in 2016.
E-commerce, defined as any commercial transaction, business or otherwise, that takes place online, includes the buying and selling of goods and services as well as the collection of bill payments and the transferring of money.
The State Statistics Committee of Azerbaijan reported that in the first half of 2015, Azerbaijan's volume of e-commerce increased by 1.9 times and amounted to 6 million manats ($5.72 million).
Last year, the volume of the e-commerce market in Azerbaijan increased by 2.4 times and amounted to 6.4 million manats ($6.1 million). It is expected that e-commerce will become one of the most important trends in the Azerbaijani economy in the next few years.
Azerbaijan, an energy-rich South Caucasian country that pursues a multi-directional foreign policy, is keen on developing good political and economic relations with Latin American states.
One of these Latin American countries, Costa Rica, is also interested in developing ties with Azerbaijan, and Costa Rican Minister of Foreign Affairs and Religion Manuel Gonzalez Sanz's visit to Azerbaijan is a good sign of this cooperation and a good opportunity for both countries to develop bilateral relations in various fields.
This visit would give impetus for the development of cooperation with other Latin American countries.
--
Aynur Karimova is AzerNews' staff journalist, follow her on Twitter: @Aynur_Karimova
Follow us on Twitter @AzerNewsAz