Azerbaijan among countries less affected by Russian crisis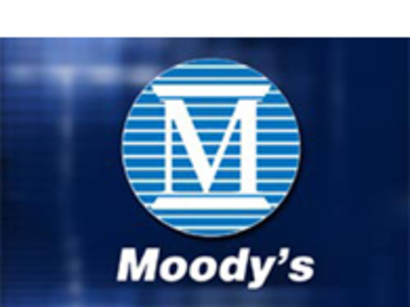 By Gulgiz Dadashova
The deterioration of the economic crisis in Russia has not deeply affected Azerbaijan, Kazakhstan and Turkmenistan among the CIS countries.
Moody's Investors Service analyst Maria Malyukova made the remark during the VII Baku International Banking Conference of the CIS countries in Baku last week.
She said that in these countries, the cumulative impact on earnings from export, foreign direct investment and remittances from Russia amount to less than 5 percent of GDP.
"Tajikistan, Kyrgyzstan, Belarus, Armenia and Uzbekistan [cumulative impact of more than 10 percent of GDP] were greatly vulnerable due to the deteriorating economic situation in Russia," she said. "Georgia has an average impact of 5 to 10 percent of GDP."
Currently, Russia's ruble become the most volatile relative to other currencies in at least nine years amid the Western sanctions imposed on Russia after the escalation in the relations between Moscow and Kiev. The ruble has slumped 31 percent against the dollar this year as oil fell to a four-year low.
Recently, the International Monetary Foundation announced that it expects Russia's economic slowdown to affect the oil-exporting countries of the Caucasus and Central Asia (Azerbaijan, Kazakhstan, Turkmenistan and Uzbekistan) and that growth will fall to 5.6 percent in 2014 compared to 6.8 percent in 2013.
The Azerbaijani government, in turn, rejected any possible impact of the ongoing crisis in its giant northern neighbor to the country's economy, grounding it with independent economic policy.
Malyukova further said that now the operating environment of the CIS banks is negatively influenced by factors such as geopolitical conflict in Ukraine, sanctions against Russia, the slowdown of economic growth in Russia and the fall in oil prices.
"Given that there are very close links between Russia and other CIS countries, the deterioration of Russian economy has a direct impact on other countries of the Commonwealth," she said.
Malyukova said the gold reserves act like an air bag cushion in this situation. "Azerbaijan has the best indicator in terms of foreign exchange reserves in relation with the upcoming payments on external debt. Ukraine and Belarus have the worst indicator," said the Moody's analyst.
In addition, only Azerbaijan and Uzbekistan have a "stable" outlook in the banking sector. The forecast of the banking system is "negative" for other countries.
"We do not anticipate negative rating actions regarding Azerbaijan," she said. "Among the seven banks in Azerbaijan rated by us, three banks currently have a "positive" outlook." She also said during forecasting the future of banking systems a great deal of attention was paid to the assessment of the operating environment, macroeconomic conditions that directly affect the financial stability, assets quality, profitability, liquidity, and other elements.
---
Follow Gulgiz Dadashova on Twitter: @GulgizD
Follow us on Twitter @AzerNewsAz