5 November 2014 12:00 (UTC+04:00)
1 581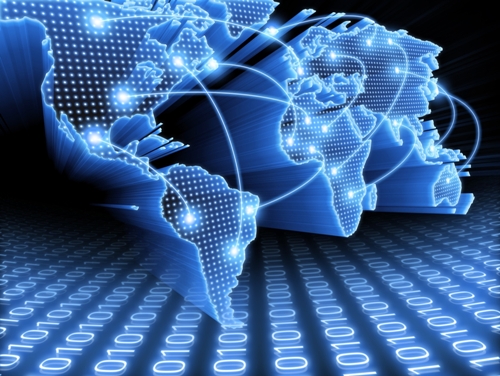 By Nigar Orujova
Hungary can contribute to ICT sector's development in Azerbaijan via strategic relationships between the two sides, Hungarian Minister of Foreign Affairs and Trade Peter Szijjarto said on November 4.
At a meeting with Communications and High Technologies Minister Ali Abbasov, Szijjarto expressed satisfaction with the high level and dynamic development of relations between the two countries, saying there are good prospects and mutual interest for further deepening of relations.
Szijjarto was heading a Hungarian delegation on a two-day official visit to Baku on November 3 to 4.
Noting the necessity of implementing joint projects in the field of high technologies and providing support to investments in the markets of the third countries on the basis of joint projects, Szijjarto said this step would give impetus to further deepening of cooperation.
Ali Abbasov noted that bilateral relations between Azerbaijan and Hungary are based on friendship and partnership principles and these relations are developing successfully in the field of information and communication technologies as in other areas.
Abbasov informed the Hungarian delegation about reforms carried out in Azerbaijan to ensure the development of the sector. He also talked about the measures to be implemented in the coming years.
Meanwhile, he talked about the concept of "golden triangle". It is based on three pillars: formation of human resources and knowledge capacity, creation of favorable economic and business environment to attract foreign and domestic investors and facilitating certain access to financial resources to implement innovative projects.
Noting the need to establish Data Processing and Storing Center in Azerbaijan for the implementation of innovation-based development model to turn the country into a regional ICT center, the minister spoke about works carried out by the European Center for Nuclear Research (CERN) and underlined the importance of taking advantage of Hungarian experience in this field.
For his turn, Szijjarto said the BakuTel exhibition attracts the attention of Hungarian companies to developing cooperation with Azerbaijan.
The Hungarian minister said that the country would be represented at the 20th telecommunications exhibition BakuTel with a national pavilion.
Hungarian official representatives will also participate in a ministerial meeting to be held on the sidelines of the exhibition.
BakuTel exhibition, the largest telecommunications exhibition in the Caspian basin and the Caucasus will bring international ICT companies, government and media together. Covering many vertical industries, including logistics, tourism, education and healthcare, BakuTel is the right platform to maximize profitability, reduce costs and manage risks.
Related News