SOFAZ's assests equal to half of country's GDP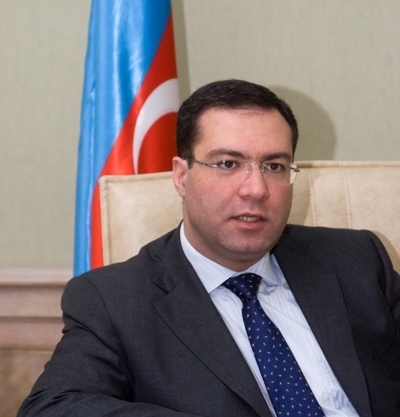 The Azerbaijani state oil fund SOFAZ is one of the components of the country's oil strategy, SOFAZ Executive Director Shahmar Movsumov said at the second forum "South Caucasus in a Changing World" of the Association of Scientists for International Relations, organized by the Center for Strategic Studies under the President of Azerbaijan held in Baku.
"After the country gained independence, one of the problems was the development of oil industry. The national oil strategy of Azerbaijani national leader Heydar Aliyev became a response to these challenges. As a result, it became possible to increase oil production significantly in a short time. The next task was to solve the issue of oil transportation to world market and thus the issue of construction of multi-vector pipeline system. This issue was also solved successfully. As a result, the country began to receive a significant amount of oil revenues," Movsumov said.
According to him, further the rational use of these revenues became an important issue.
There are enough examples when resource-rich countries became dependent. We used this experience in order to prevent possible problems in the future by creating special frameworks and Azerbaijani State Oil Fund was founded in 1999. The goal of the Fund is to control the country's oil and gas revenues by investing them abroad. The Fund's assets amounted to $270 million at the moment of establishment. Currently, this figure amounts to $35 billion. All these resources which are almost equal to the half of country's GDP are invested abroad. The creation of the Fund significantly strengthened the sustainability of national economy," Movsumov said.
According to him, the resources accumulated in the Fund are Azerbaijani nation's property and this puts certain responsibility.
"We also report back to the nation and therefore we pay great attention to the transparency of our activity. Relevant audit is conducted and audit reports are published every year. Every Azerbaijani citizen has a free access to the information about the Fund's activity and this is the highest level of transparency," Movsumov said.
The main purposes of the fund are: the accumulation of funds and placement of the fund's assets abroad to minimize the negative impact on the economy and prevent 'Dutch syndrome', to ensure savings for future generations and to maintain the current socio-economic standards of the country.