25 January 2018 17:32 (UTC+04:00)
17 977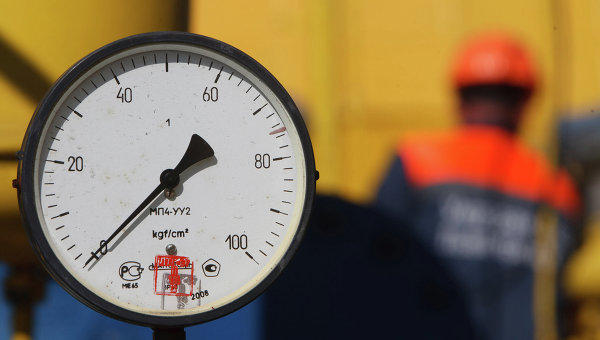 By Aygul Salmanova
The European Commission plans to allocate over 1.8 million euros for Azerbaijan's gas supply projects, according to a message on the Commission's website.
Gas pipeline to the EU from Turkmenistan and Azerbaijan, via Georgia and Turkey, [currently known as the combination of Trans-Caspian Gas Pipeline (TCP), Expansion of the South Caucasus Pipeline (SCP-(F)X) and Trans Anatolian Natural Gas Pipeline (TANAP)] will get a total of 1,871,725 euros from the European Commission.
In order to ensure the delivery of Azerbaijani gas to the European markets, Azerbaijani President Ilham Aliyev signed a decree in October, 2013, establishing a State Commission with the purpose of ensuring state control over and providing state support in regard to the effective implementation of the full-field development of Shah Deniz gas-condensate field, South Caucasus Pipeline Expansion, implementation of Trans-Anatolian Pipeline (TANAP) and Trans Adriatic Pipeline (TAP) projects.
Subsequently, the head of state signed a decree dated February 25, 2014 on the establishment of "Southern Gas Corridor" CJSC with the purpose of consolidating, managing and financing the state's interests in these projects. SGC was founded by the Ministry of Economy of Azerbaijan (51 percent) and SOCAR (49 percent).
The project, worth $41.5 billion, is one of the priority energy projects for the EU. It envisages the transportation of gas from the Caspian region to the European countries through Georgia and Turkey. The project is expected to diversify routes and sources of energy supplies and thereby improve the energy security of the EU.
At the initial stage, the gas to be produced as part of the Stage 2 of development of Azerbaijan's Shah Deniz field is considered as the main source for the Southern Gas Corridor projects. Other sources can also connect to this project at a later stage.
As part of the Stage 2 of the Shah Deniz development, the gas will be exported to Turkey and European markets by expanding the South Caucasus Pipeline and the construction of Trans Anatolian Natural Gas Pipeline and Trans Adriatic Pipeline.
Currently, the EU is Azerbaijan's first trading partner representing 51 percent of Azerbaijan's total trade. The EU's exports to Azerbaijan consist primarily of machinery and transport equipment whereas EU imports from Azerbaijan cover mainly oil and gas (98 percent of total imports).
In February 2017, the two sides launched negotiations on a new strategic agreement that will replace the old one - the partnership and cooperation agreement signed in 1996. The new agreement must more take into account the common goals and challenges facing the EU and Azerbaijan today.
Azerbaijan's trade turnover with the EU amounted to $4.33 billion in January-August 2017, some $3.18 billion out of which accounted for the export to EU countries.
--
Follow us on Twitter @AzerNewsAz
Related News