13 October 2017 16:12 (UTC+04:00)
1 131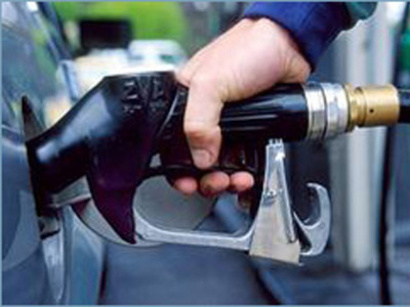 By Rashid Shirinov

Energy-rich Azerbaijan will not depend on the import of 95 RON gasoline, since the country is aimed at producing this type of fuel itself .
Approximately in 2020, Azerbaijanis will be able to fill up their vehicles with local 95 RON gasoline.
To this end, reconstruction work is underway at the Heydar Aliyev oil refinery. The conducted work at the oil refinery will also facilitate improvement of the quality of other types of the produced gasoline.
Rasim Ibrahimov, Deputy Director of Modernization and Reconstruction at the Heydar Aliyev oil refinery, informed that the reconstruction project is ready, and the construction work will start after holding a tender in the near future.
The modernization with the estimated cost of $1.5 billion will be carried out jointly with the leading companies of the world in the field of oil refining. This means that the products will also be of the highest quality, and the volume of production of the refinery will also increase.
In general, the Heydar Aliyev oil refinery which is focused on the production of light petroleum products, is processing 21 out of 24 grades of Azerbaijan crude and 15 different petroleum products, including automotive gasoline, aviation kerosene, diesel fuel, black oil, petroleum coke, and others. Approximately 45 percent of these petroleum products are exported.
Previously, Azerbaijan also produced 95 RON gasoline at the Baku Oil Refinery (SOCAR) until mid-2014. The fuel was very popular among population, since it cost just 0.8 manat per liter.
But in 2014 the state decided to import high-octane gasoline, and started to produce gasoline Ai-92 for 0,7 manats per liter, which meets the Euro-3 standard and diesel fuel at 0.6 manats per liter. At the same time, the government said that the prices for gasoline of these brands will not depend directly on oil prices on world markets or the exchange rate of the national currency, but will be regulated by the Tariff Council.
The main consumers of 95 RON gasoline are private companies and wealthy people. So, Ai-92 is the most popular fuel in the country alongside Diesel and are commonly used by cars that are engaged directly in the service sector. The total sales of gasoline brands above the Ai-92 type do not exceed 10 percent of the fuel market.
Starting February 1, price tags for petrol 95 RON gasoline Premium at country's petrol stations changed from 1.05 manats per liter for 1.15. The cost of a liter of gasoline 95 RON gasoline Premium from October 1, 2014 until January 13, 2017 was 0.95 manats per liter.
---
Rashid Shirinov is AzerNews' staff journalist, follow him on Twitter: @RashidShirinov
Follow us on Twitter @AzerNewsAz
Related News