Reconstruction of roads remains priority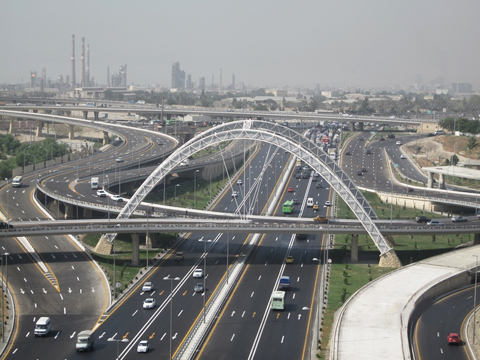 By Nigar Abbasova
The government of Azerbaijan is committed to rehabilitation and reconstruction of its principal road corridors and key regional roads with a view to facilitate economic development of the country.
Last year, some 880 kilometers highways were reconstructed and overhauled across the country. Azeravtoyol reported that some 323.5 kilometers of overhauled sections fell to a share of primary roads, 463.6 kilometers accounted for secondary roads and 92.9 kilometers for municipal roads.
Besides, as many as 14 new highway bridges were built while some 8 bridges were reconstructed.
Construction and overhaul operations required some 1,021 tons of asphalt concrete, 56,200 tons of bitumen and 4,500 tons of mazut.
Work was completed on the expansion of 87.8-kilometer Kurdamir-Udjar-Yevlax section of Baku-Alat-Gazakh –Georgian border highway. The work was implemented within the development of the North-South transport Corridor project.
Roads are the dominant transport mode in Azerbaijan accounting for 60 percent of freight and 90 percent of passenger transportation. The road network of the country is securely connected to all the cities, regional centers, towns, airports, seaports, railway stations, recreation areas, as well as border crossings with neighboring countries.
Large investments are regularly made for the improvement of highways in the country, while the scale of the constructive and repair work is increasing on a yearly basis.
---
Nigar Abbasova is AzerNews' staff journalist, follow her on Twitter: @nigyar_abbasova
Follow us on Twitter @AzerNewsAz