27 August 2016 14:37 (UTC+04:00)
2 702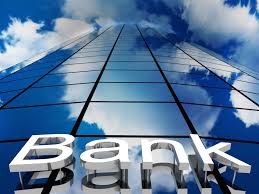 By Trend
The US Dollar sale restriction by Azerbaijani banks is an inevitable step aimed at providing everyone with foreign currency, president of the Azerbaijan Banks Association (ABA), chairman of the Supervisory Board of the country's Rabitabank Zakir Nuriyev said.
Many banks have recently restricted the sale of foreign currency due to the ongoing cheapening of the Azerbaijani manat. However, some banks have set limits or completely suspended the sale of foreign currency.
The head of the ABA said that banks buy foreign currency at auctions organized by the Central Bank of Azerbaijan and the country's State Oil Fund (SOFAZ). However, demand at these auctions exceeds supply a lot, and banks cannot buy as much foreign currency as they need.
During August 2016, SOFAZ sold $344.5 million to banks. Up to $50 million is put up for sale at each auction. The auction takes place twice a week, and nearly 25-28 banks take part in it.
"The problem is that banks don't have enough foreign currency," said Nuriyev. "If they had enough dollars, surely they would sell them to their customers. Currency exchange is a non-credit income of banks. Naturally, the banks wouldn't have refused from profits if they had had such an opportunity."
At the same time, the head of the association spoke about the increase of commission fee by banks for cashing out the US dollars when using manat cards. Nuriyev considers the move logical and necessary to prevent speculations.
"Some people, who have manat cards, cash out their money in US dollars," Nuriyev said. "Profiteers, who have multiple cards of different banks, often act like that. It is difficult to control this process, therefore, to reduce the people's interest for such activities and to prevent speculations, banks have decided to increase the commission fee for cashing out dollars when using manat cards."
He added that increasing the fee for this type of transaction has nothing to do with the four-percent currency corridor set by the Central Bank of Azerbaijan and the banks should adhere to it when determining the exchange rate.
The Central Bank of Azerbaijan limited the currency exchange rate corridor within four percent of the official rate [-4 percent on purchase, +4 percent on sale] in an instruction sent to the banks Jan. 8, 2016. These measures were taken to stop speculations with currency in the country.
--
Follow us on Twitter @AzerNewsAz
Related News