Bull market's $1.4 trillion money machine set to process Alibaba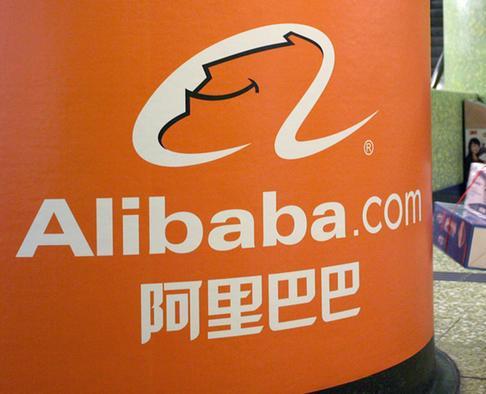 By Bloomberg
Alibaba Group Holding Inc.'s initial public offering, poised to be the biggest in U.S. history, is just a blip in a bull market where companies have raised $1.4 trillion over the past five years.
China's largest e-commerce company is planning to go public in a market that has absorbed almost twice as much stock as the advance that ended in 2007, according to data compiled by Bloomberg. Alibaba said it will raise as much as $21.8 billion when it prices the offering tomorrow.
While Mohamed El-Erian warned that the IPO is so big it could trigger a selloff, other investors view the ability to raise so much money as a sign of market health. Majd Kitmitto, a senior investment analyst at Aston Hill Financial Inc. in Toronto, said in a rally driven by liquidity such as this one, enough demand exists to handle Alibaba.
"The market will be able to absorb it," Kitmitto said in an interview. Aston Hill manages C$7.5 billion ($6.8 billion). "As long as you have global central banks driving this liquidity, you'll see a race to stocks and a race to growth. And, when you have such a large, liquid mega-cap company coming to market, there's going to be demand."
A boom in stock buybacks and corporate takeovers has offset new offerings and reduced the supply of U.S. shares. They've supported prices amid an almost non-stop rally over the past three years amid IPOs from Twitter Inc. to Hilton Worldwide Holdings Inc. About $15 trillion has been added to the value of American equities since the bull market began in March 2009, data compiled by Bloomberg show.
$1.4 Trillion
Alibaba will join a flood of companies taking advantage of record prices for U.S. shares. New and secondary offerings have totaled $1.4 trillion since March 2009, exceeding the $778 billion raised during the five years ended in October 2007, data compiled by Bloomberg show.
The amount pales in comparison to the shares being pulled out of the market. S&P 500 companies repurchased $2 trillion of their stock during the bull market and there's been $3.9 trillion in completed deals by American firms, according to data from S&P Dow Jones Indices and Bloomberg.
In total, the supply of U.S. shares has fallen by almost $1 trillion in the four years through March, according to data from Ned Davis Research Inc.
Interest in the shares has led to packed meetings during Alibaba's global roadshow as investors ask questions and weigh whether they want to own it.
Biggest IPOs
"We went to this show simply because this is one of the biggest IPOs," Gongwen Peng, director of quantitative research at New York-based Roosevelt Investment Group Inc., said in a phone interview. "We had to stand in a separate room where we could watch the roadshow on TV. I didn't even get to see Jack Ma in person."
Three rounds of monetary stimulus from the Federal Reserve, an expanding economy and record profits have bolstered equities. The S&P 500 advanced at an annualized rate of 24.4 percent since March 2009, compared with 25.9 percent over an equal amount of days ending March 24, 2000, the peak of the Internet rally, according to data compiled by Bloomberg.
The overall market may suffer in the short term as investors make room in their funds for Alibaba by selling out of other stocks, according to Randy Bateman, chief investment officer of Huntington Asset Advisors. The Nasdaq Composite Index has declined 1 percent in the past two weeks.
Pie Slice
"People want a piece of that pie," Bateman, who oversees $2.8 billion for the Columbus, Ohio-based firm, said by phone yesterday. "In order to not screw up holdings and sector weightings, people are letting go of other tech stocks."
Share prices throughout the market would be least affected if money for buying Alibaba came from a "healthy and sustainable increase in borrowing," wrote El-Erian in a Bloomberg View column yesterday. Neither that nor idle cash are likely to be the main drivers of purchases, he wrote.
"This leaves plenty of potential for downward market pressure as investors sell existing holdings in order to make room for their Alibaba purchases," wrote El-Erian, the chief economic adviser at Munich-based Allianz SE. "Given that most investors don't know as yet how many shares they will receive, most of the selling wouldn't materialize until quite far into the IPO process. The combined effect could be quite significant."
Stock Valuation
The IPO for Alibaba, which runs a group of Internet-based e-commerce businesses that saw $248 billion in transactions last year, as well as a payment application called Alipay, could top Agricultural Bank of China Ltd.'s more than $22 billion sale in 2010 as the world's biggest. The size could increase further should Alibaba price its shares above the range, which it can do without additional filings.
After surging demand prompted underwriters to boost the forecast price range this week, Alibaba is seeking a market value of as much as $167.6 billion, or 29 times four analyst estimates for earnings in the year through March 2015 compiled by Bloomberg. Analysts expect Alibaba's net income to rise more than 50 percent this fiscal year from the previous 12 months.
"I do not see Alibaba affecting supply and demand outside of a very narrow window," Brian Barish, who helps oversee about $11.5 billion as president of Cambiar Investments LLC in Denver, said in an interview. "The markets are big enough to take it. That should hardly break the markets. As for social media and tech names, it is a bit more of an elephant in the swimming pool."