9 September 2016 18:14 (UTC+04:00)
20 595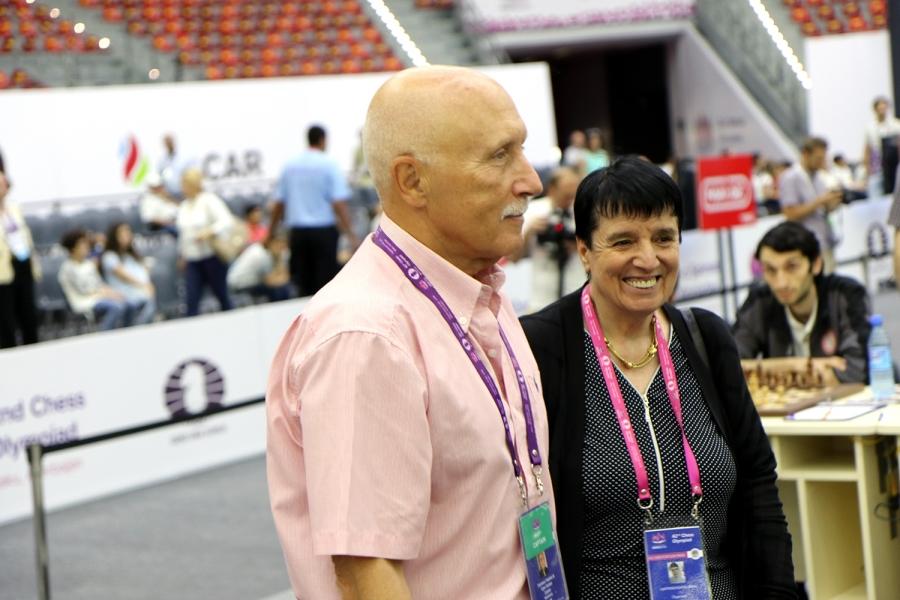 Former world champion Nona Gaprindashvili observed the games of the sixth round at the 42nd Chess Olympiad in Baku today. Having also reviewed the exhibition area at the Crystal Hall, Nona Gaprindashvili examined the stand of the Batumi Chess Olympiad to be held in two years.
Answering questions of the press service of the Baku Chess Olympiad, the former world champion shared her impressions about the Olympiad. "I last visited Baku a year ago, when Baku was hosting the World Cup. I have come here again with great pleasure to have a better feel of the Olympiad. I never had any doubts that the Baku Olympiad would be organized perfectly well. The conditions are excellent and the playing hall is wonderful. I truly enjoy the atmosphere here," Nona Gaprindashvili said.
Nona Gaprindashvili also spoke about the performance of the Georgian women's team. "At the start of the tournament, they unexpectedly lost to Philippines. It was difficult to understand that. In any case, I think our team will compete for medals in this Olympiad."
Gaprindashvili added that Batumi was looking forward to hosting the next Olympiad. "Batumi is a city located on the seashore. It has a great infrastructure. I am sure that the Olympiad will be organized very well. There is no problem with the playing hall either. We have two more years to prepare for the Olympiad," she said.
In conclusion, the former world champion said the attention of the chess world would be focused on Azerbaijan and Georgia in the next two years. "Baku has twice hosted FIDE Grand Prix events and the World Cup. It is now playing host to the Chess Olympiad. A FIDE Grand Prix has been held in Tbilisi as well. Next year, Tbilisi will host the World Cup and then Batumi will host the Chess Olympiad. We have already started preparations," she said.
---
Follow us on Twitter @AzerNewsAz
Related News