Over 100 million manat spent for opening ceremony of Baku 2015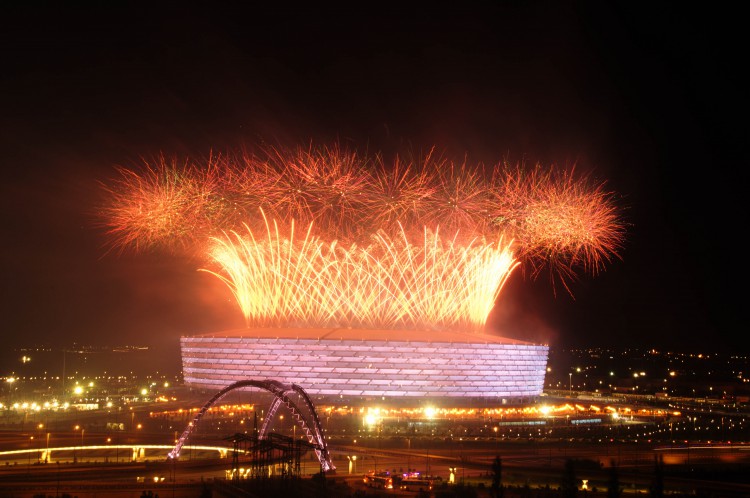 Over 100 million manat have been spent for the opening ceremony of the first European Games in Baku, Azerbaijani Minister of Youth and Sports Azad Rahimov said at a press conference June 13.
Rahimov said that the information, spread in the social networks by certain individuals, that the presidents of the European countries have not participated in the opening ceremony, is not true.
The minister said that the presidents of the European countries were represented at a high level at the opening ceremony.
"The presidents of the above-mentioned countries attended the opening, including the officials from Switzerland, Great Britain, Italy," Rahimov said.
Rahimov said that balanced demonstrating of the cultures of Europe and Azerbaijan was reached at the opening ceremony.
Baku 2015 is the first-ever European Games, an exciting and innovative multi-sport event for the continent. The games started on June 12 and will last till June 28, 2015.
There will be a total of 20 sports at Baku 2015: 16 Olympic sports and four non-Olympic sports. More than 6,000 athletes from across Europe will be representing their nations over 17 days of competition.
Baku was awarded the games by the European Olympic Committees (EOC) in December 2012.
---
Follow us on Twitter @AzerNewsAz