Summer's perfect option - seaside rest in Baku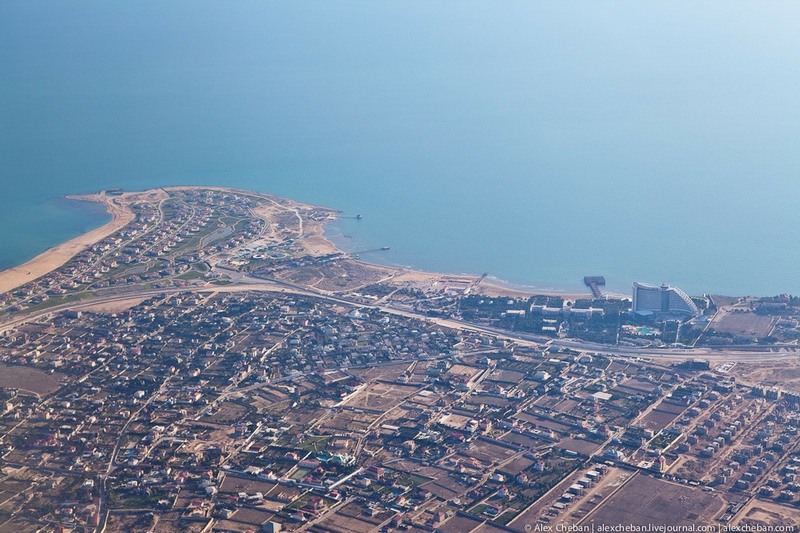 By Nigar Orujova
Tired of the hot weather that is raging day after day in Azerbaijan? Most people have started to flock to Baku's beaches hoping for cooler weather.
This is an opportune time to heat the beaches as the coolness of the sea is drawing everyone to refresh by its chillness.
The emerald waters of Baku - the pearl of the Caspian Sea - are safe for a sandy beach recreation. Beach season officially starts in June in Azerbaijan, but locals slop around in the cool waters as early as May and even April.
The State Water Rescue Service along with 400 lifeguards and over 200 units of special equipment ensures safety in Baku beaches this year. However, make certain that the beach you have chosen offers this service.
Health workers are on patrol on Bilga, Shih-2, Zagulba, Buzovna, Novkhani, Pirshagi, Nardaran, Turkan, Gobustan, Sahil (Qaradagh-1), Mardakan (Sahil-1), and Qaradagh (Lokbatan) registered beaches until the end of the swimming season, September 15.
Baku beaches are divided into two categories of paid and free beaches. The free beaches are more advantageous for those who come to take a short rest.
The most expensive beaches are in Novkhani and Bilgah. In Novkhani one can not only relax, swim and sunbathe, but also feast on well-known local Jorat Gutabs, while in Bilgah there are many aqua parks and other entertainment facilities.
The popular paid beaches in Baku are Amburan Beach Club and the huge Jumeirah Bilgah Beach Hotel that enjoy poolside, loungers and private beaches.
The definite advantage of the paid beaches is their sunbeds and parasols that you cannot find on free beaches.
However, each beach of Absheron has its own flavor. Many Baku residents prefer golden sand of Mardakan beach and travel there annually. The shoreline here is one of the most comfortable.
The same is true with well-known beach areas Zagulba and Shuvelan that are constantly full of people during summer.
Prices are cheaper at beaches in Hovsan and Turkan districts of the city as they are remote from the city center. However, for people who do not feel easy among the crowds, this is the perfect alternative.
Baku has also some options for those who prefer sunbathing and diving at the wild beaches. Take your tent, do not forget about drinking water, and camp at the northern seashore of the peninsula.
Regardless of the beach you choose, do not forget the dangers of water including contra flows, undertows, ridges, as well as sunstrokes. Sunbath and swim only at 9 - 12 a.m. and 4 - 7 p.m, the most comfortable time under the sun.
Baku beaches are waiting for you to make your summer more vivid and healthy.