Baku City Circuit unveils logo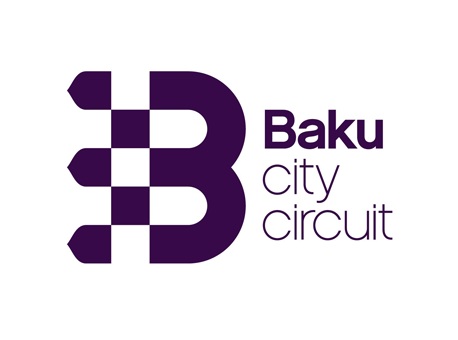 By Nigar Orujova
The logo for the Baku City Circuit – the host venue for Formula One Grand Prix of Europe in summer 2015 – has been released.
The brand was developed by the well-known brand agency Brandia and was inspired by several key elements including the purpose-designed city circuit, speed, wealth and innovation, global approach, and noble Baku.
BCC has positioned itself as a unique race venue with the overwhelming views all the way through the narrow alleys of adventures around the Old City walls and the broad avenues across the Caspian seashore, combining the modern skyline and the acceleration lane.
With 20 turns of different complexity and the 2.2km long coastline acceleration lane, allowing the racecars to reach the speed up to 340 km/hour, BCC will prove itself as the fastest city track in the contemporary Formula 1 calendar.
The BCC with the accommodating capacity of up to 30,000 spectators and the cumulative viewership figures reaching up to 500 million will put it into the center of the world's attention.
The BCC brand identification is derived from the features of speed, wealth and innovation in its best as unique elements of F1 races.
The global approach galvanizes local and international audiences. The modern typography of the logo, delivered in red, white and silver colors, appeals both to inspire the existing Formula 1 fans and inflame the young enthusiasts all around the world. The purple signified to be the main highlight of the BCC will differentiate it amongst all other Grand Prix.
The last but not the least, the noble Baku, the synthesis of ancient and modern history, located at the crossroad of Eastern and Western civilizations. Baku - the amalgam of the historic heritage and rapid development, contemporary business opportunities and hospitality hub – is the essence of BCC brand philosophy.
The brand also took its motives from the mixture of weaving patterns such as flame, water and wind found in ancient Azerbaijani carpets.
The logo for the Grand Prix of Europe, the first race to be held at BCC, will be released upon the announcement of final F1 2016 calendar in December this year.
Baku City Circuit stands for the name of official promoter of the 2016 Formula 1 Grand Prix of Europe in Azerbaijan, as well as the title of the host venue of the race.
Preparation work for the world famous competition, that is expected to be held in the middle of July 2016, is in full swing in Baku.
The urban highway project in the center of Baku has been designed by Hermann Tilke's architectural firm.
The competitions in Baku will be distinguished by their uniqueness, as the Azerbaijani capital, along with Monaco and Singapore, will each host a street circuit.
The Baku race will overlap Seaside Boulevard and make a circle around the Old City, a national historical and architectural preserve and the most ancient part of Baku.
__
Nigar Orujova is AzerNews's staff journalist, follow her on Twitter: @o_nigar
Follow us on Twitter @AzerNewsAz