5 March 2014 17:15 (UTC+04:00)
2 002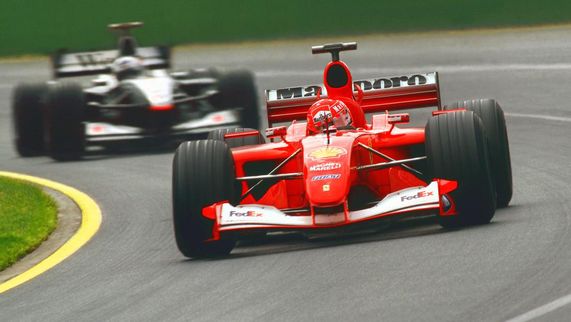 By Nazrin Gadimova
Speed lovers can soon enjoy an incredible show which will be held in Azerbaijan!
Baku is set to host a Formula One Grand Prix in the 2015 or 2016 season after signing a deal with Bernie Ecclestone, President and CEO of Formula One Management and Formula One Administration.
"We're going to Azerbaijan," Ecclestone confirmed in his interview with the British Daily Mail. "The people out there are talking about holding a race in 2015. That may be a bit soon - unless it's at the end of the season; that's a possibility. But 2016 is more likely."
The advent of the Azerbaijani Grand Prix, which will be held on the streets of Baku, marks another step in the relentless globalization of the Formula One calendar, the daily writes.
Turkey, China, Abu Dhabi, Bahrain, and Malaysia are among the countries recently added to the list of the traditional venues.
Baku has experiences in holding large-scale racing competitions. Azerbaijan's capital hosted 2013 FIA GT Series season finale on November 22-24. Some 14 international race teams and 30 GT cars took part in the FIA GT Series Final round on a newly designed 4-kilometer long street - circuit, which stretched along the Caspian Sea and centered around the National Flag.
Belgian Audi Club Team WRT's drivers Stephane Ortelli and Laurens Vanthoor took the first place, while the second place was taken by French drivers Rob Bell and Kevin Estre from the Hexis Racing McLaren MP4-12C. Racers from German Mercedes SLS AMG GT3, Alon Day and Maximilian Buhk, took the third place.
Baku also hosted the first racing Baku City Challenge in October, 2012, which presented a spectacular urban motorsport experience, and attracted the attention of city residents. Approximately 120 countries broadcast the show for 300 million people.
Formula One, also known as Formula 1 or F1 and officially referred to as the FIA Formula One World Championship, is the highest class of single-seat auto racing sanctioned by the Fédération Internationale de l'Automobile (FIA).
The F1 season consists of a series of races known as Grands Prix held throughout the world on purpose-built circuits and public roads. The results of each race are evaluated by use of a points system to determine the two annual World Championships, one for the drivers and one for the constructors.
The drivers, constructor teams, track officials, organizers, and circuits are required to hold valid Super Licenses, the highest class of racing license issued by the FIA.
The Grand Prix racing began in 1906 and became most popular in the second half of the twentieth century. While Europe is the sport's traditional base and hosts about half of the races each year, the sport's scope has expanded significantly in the past few years, and an increasing number of Grands Prix are held in other continents. F1 had a total global television audience of 527 million people in the 2010 season.
Related News