Int'l Tournament in Rhythmic Gymnastics kicks off in Nakhchivan [PHOTOS]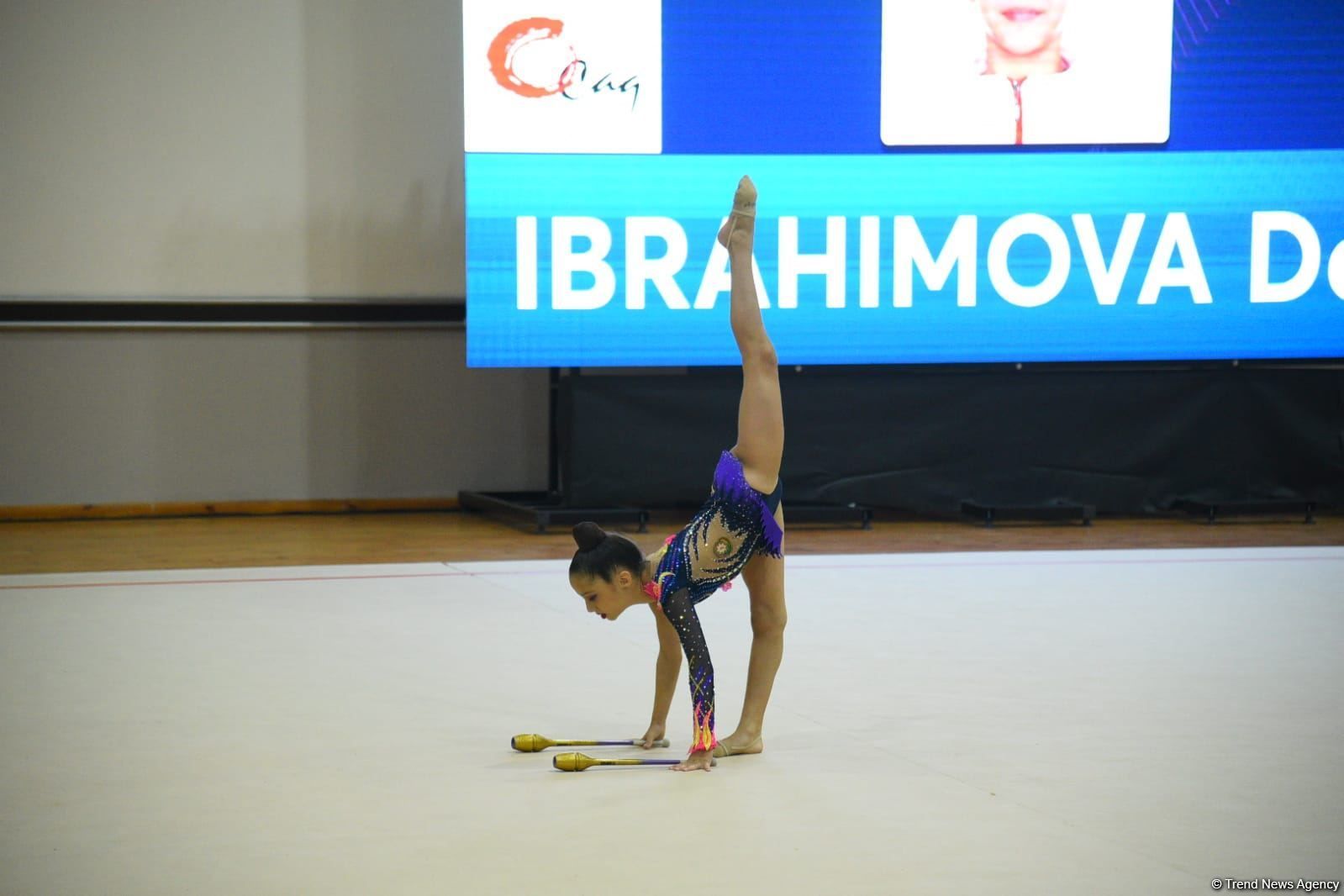 The Grace of Nature International Tournament in Rhythmic Gymnastics has started in Nakhchivan Olympic Sports Complex.
The tournament is timed to the 100th anniversary of the National Leader Heydar Aliyev, Azernews reports.
Nearly 300 gymnasts representing Azerbaijan and Kazakhstan are competing for the title of champion in the first international gymnastics competition organized in Nakhchivan.
Within the tournament, gymnasts demonstrate their grace and strength in the different age categories, including junior (born in 2016–2017), kids(born in 2013–2015), pre-junior (born in 2011–2012) and junior (born in 2008–2010).
Among the Azerbaijani gymnasts, there are gymnasts representing Nakhchivan, Ganja, Agdash, Mingachevir, Oguz, Gakh, Shamkir and Zagatala.
During the two-day competition, the winners will be determined in the all-around and in individual apparatus among gymnasts performing in the individual program, as well as in individual apparatus in group exercises.
Founded in 1956, the Azerbaijani Gymnastics Federation comprises seven gymnastics disciplines recognized by the International Federation of Gymnastics (FIG).
The federation has been experiencing a revival since 2002. The restructured federation has brought gymnastics to a completely new level. The high-level organization of the gymnastics events has not remained unnoticed.
The International Gymnastics Federation (FIG) included the Azerbaijan Gymnastics Federation (AGF) in the list of meritorious federations.
For many years, the AGF has been included in the FIG list of the Top 10 gymnastics federations.
From 2014 to 2019, the Azerbaijani Gymnastics Federation was included in the list of FIG's 10 strongest federations, and for the last three years, it has topped the list.
Since the beginning of this year, the Azerbaijani Gymnastics Federation has hosted multiple tournaments in rhythmic gymnastics, such as the 28th Championship (March 24-25), AGF Trophy International Tournament (April14-16), AGF Trophy FIG World Cup (April 21-23), 39th European Championships (May 17-21).
Photo Credits: Zaur Mustafayev
---
Follow us on Twitter @AzerNewsAz