National rhythmic gymnastics team claims bronze in Portugal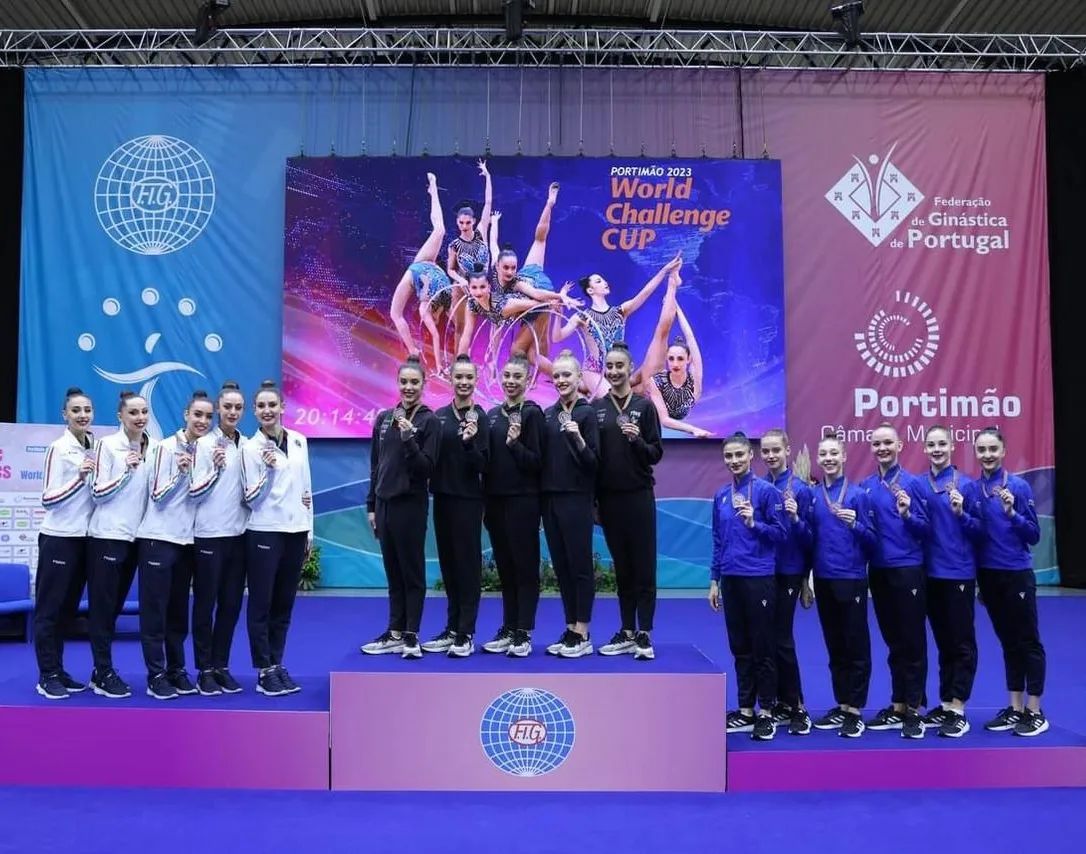 Azerbaijani rhythmic gymnastics team has claimed a bronze medal at World Challenge Cup held in Portugal.
The team consisting of Gullu Agalarzade, Laman Alimuradova, Kamilla Aliyeva, Zeynab Hummatova, Yelizaveta Luzan and Darya Sorokina won a bronze medal in the all-around program, Azernews reports.
In total, the gymnasts scored 61 points in exercises with five hoops, three ribbons and took the third place in the podium.
Zohra Aghamirova showed the best result in the individual program. She advanced to the finals in exercises with ball (31,100 points) and exercises with hoop (28,300 points). The gymnasts took the 6th and 7th places, respectively.
Founded in 1956, the Azerbaijani Gymnastics Federation comprises seven gymnastics disciplines recognized by the International Federation of Gymnastics (FIG).
The federation has been experiencing a revival since 2002. The restructured federation has brought gymnastics to a completely new level. The high-level organization of the gymnastics events did not remain unnoticed.
The International Gymnastics Federation (FIG) has included the Azerbaijan Gymnastics Federation (AGF) in the list of meritorious federations. For many years, the AGF has been included in the FIG list of the Top 10 gymnastics federations.
From 2014 to 2019, the Azerbaijani Gymnastics Federation was included in the list of FIG's 10 strongest federations and for the last three years, it has topped the list.
---
Follow us on Twitter @AzerNewsAz