Kazakh trade companies reveal income volume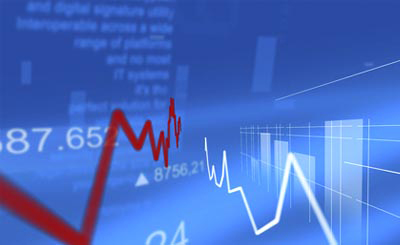 By Nigar Abbasova
The income of trade companies of Kazakhstan increased up to 2.8 trillion tenge ($ 0.008 trillion) in the first quarter of 2016 as compared to 2.1 trillion tenge ($ 0.006 trillion) in the first quarter of 2015, finprom.kz reported. The report said that the increase is triggered by the process of devaluation which occurred in the country.
Operating income of small enterprises rose by 824 billion tenge ($ 2.41 billion) in the reported period. Income of large and medium enterprises decreased by 87 billion tenge ($ 0.25 billion). Total volume of income of the sphere in the reported period amounted to 3.1 trillion tenge ($ 0.009 trillion). The figure is 39 percent higher than in the same period in 2015. Expenditures of companies have increased by 39 percent and totaled 3 trillion tenge ($ 0.008 trillion).
Foreign trade turnover of Kazakhstan amounted to $18, 234 billion in January – April 2016, kazakh-tv.kz reported
Analysts say that the indicators are under the influence of unfavorable pricing environment in the global commodity markets, Russian economic crisis, as well as slowing of Chinese and Western economies and other factors.
Kazakhstan's trade surplus decreased to $0.7 million in April 2016 as compared to $1.2 million in 2015.
Main trading partners are of the country are China (12 percent of total exports and 17 of imports) and Russia (10 percent of exports and 40 percent of imports). Among other partners of Kazakhstan are Italy, Netherlands and Germany.
The value of the Kazakh national currency began to decline after the National Bank of the country switched into the floating exchange rate in August 2015. The devaluation process of the national currency was triggered by low oil prices.
--
Nigar Abbasova is AzerNews' staff journalist, follow her on Twitter: @nigyar_abbasova
Follow us on Twitter @AzerNewsAz