8 April 2016 10:52 (UTC+04:00)
1 112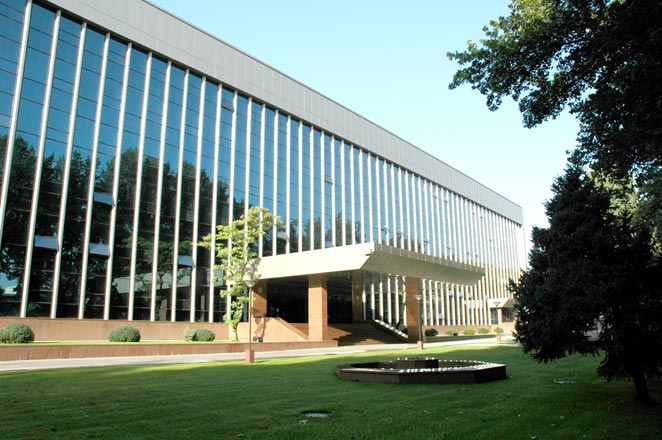 By Fatma Babayeva
Uzbekistan retains high GDP growth rates and balanced public financing against the background of the decline in foreign trade and inflation, the Eurasian Development Bank stated in its CIS Macro-monitoring report.
Uzbekistan's economy was exposed to the negative effects of the deteriorating external economic situation during 2015.
Growing pace of the decline in the world prices for raw materials such as energy, metals, cotton, etc., the deteriorating performance of key trading partners like Russia, China, Europe and complex geopolitical situation had a direct negative impact on the volumes of export and fiscal revenues by the end of the given year, the Bank reported.
As a result, the dynamics of key industries began to slow down in Uzbekistan. A high rate of growth was experienced in construction (17.8 percent), trade (15.1 percent) and agriculture (6.8 per cent) according to the EDB's report.
Due to the critical deterioration of the trade terms during the year and increased pressure on the nominal exchange rate of the national currency as a result of depreciation of currencies of trade partners, the foreign trade turnover decreased.
Another reason for the reduction of foreign trade turnover is related to exports (decline by38 percent).
Furthermore, the high GDP growth rates (eight percent), growth of population income, expansion of the tax base use of reserve funds and consolidation of government spending contributed to preserving balance of public financing despite the shrinking foreign trade and reducing the tax burden.
Uzbekistan has actively used the revenues from exporting energy resources to stimulate capital investment (9.6 percent) in the framework of industrial policy aimed at expanding export routes of energy resources, export diversification, localization of production, import substitution, development of infrastructure and domestic consumption within the framework of social policy aimed at creating jobs and raising incomes, experts of the EDB stressed.
The Asian Development Bank (ADB) earlier forecasted 6.9 percent GDP growth for Uzbekistan this year in its Outlook 2016.
The economic growth of the country can increase to 7.3 percent in 2017, ADB reported.
---
Follow us on Twitter @AzerNewsAz
Related News