Iran tries to rescue Urmia lake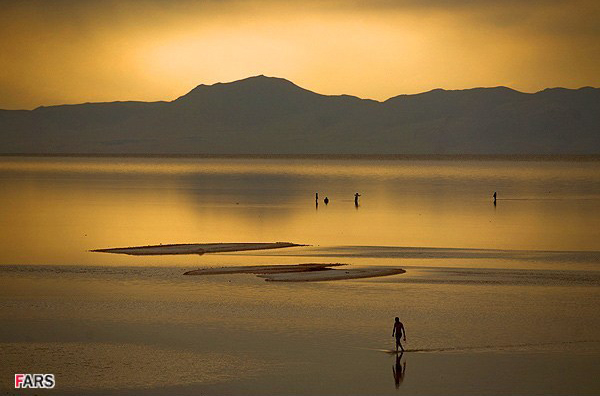 Iran has released some 40 million cubic meters of water from the Mahabad Dam to rescue the Urmia lake, which is under threat of drying out completely.
Announcing the news, Mahabad City Water Management Organization Director Mohammad Abdollahi said the sluices were opened a day earlier and will remain open for 25 more days, IRNA reported on March 9.
"Right now over 178 million cubic meters of water is stored behind the dam which is 80 million more than last year," he stated.
On the same day, Isa Kalantari, director of Staff for Reviving Lake Urmia, said the government has consigned $7 billion to reviving the lake. Welcoming any international help to revive Lake Urmia, Kalantari regretted that the total foreign aid has not surpassed $20 million so far.
He added if a ten-year plan goes well, the lake's water level will reach 1,274 meters from sea level by 2025, and the lake will be 4,300 square kilometers wide.
Low precipitation and unbridled usage of surface and underground waters has run Iran into a serious water crisis.
Lake Urmia is in the northwest of Iran. Over 70 percent of its area has dried up. The level has been declining since 1995. Its area is about 6,000 square kilometers. Lake Urmia needs 3.1 billion cubic meters of water per year to survive.
If the lake dries out completely, serious environmental hazards will threaten the lives of people in the area. President Hassan Rouhani has set up a working group for saving Lake Urmia.
---
Follow us on Twitter @AzerNewsAz