Dragon Oil's investment in Turkmenistan reaches $5b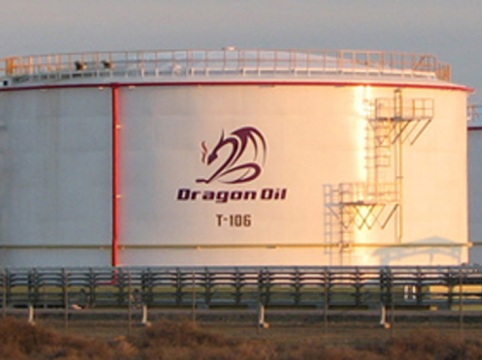 By Aynur Karimova
The Dragon Oil Company invested the equivalent of $4.8 billion in Turkmenistan's offshore fields in the Caspian Sea, the Neutral Turkmenistan newspaper reported last week.
Dragon Oil is making further investments in the Turkmen hydrocarbon fields to expand production and construct new platforms.
The company signed a production-sharing agreement with Turkmenistan 15 years ago related to the development and production of oil and gas in the Cheleken contract area.
Dragon Oil utilises a large number of new and old wells. The oil flow is regularly intensified. The average daily oil production from the Jeitun (LAM) and Jigalybek (Zhdanov) fields has been steadily rising from 7 million barrels per day in 2000 to 95 million barrels in 2015.
The company can also support the production of 100,000 barrels of crude oil per day for at least five years.
Nine new platforms, including production, primary, and residential block platforms, were built and installed in the Caspian Sea, while a number of existing platforms were rebuilt.
A new main pipeline was built to handle the increasing volumes of multiphase products supplied to the oil complex's preparation and pumping workshop.
The use of modern equipment has allowed specialists to greatly accelerate the development of deposits and maintain the planned production volume.
Over the past three years, the company has put into operation more than 30 wells, the newspaper reported.
The resources of the Turkmen shelf of the Caspian Sea are estimated at 12 billion metric tons of oil and 6.5 trillion cubic meters of gas. A number of the contracted middle and deep areas were put up for international tender.

Currently, the state enterprise operates some 30 fields, including more than 600 oil and gas deposits at different stages of development.
Turkmenistan produces some 10 million metric tons of oil per year, and a significant portion of this fuel is sent to local enterprises for refining. The country plans to raise the capacity of the refining industry to 20 million metric tons of oil by 2020, 22 million metric tons by 2025, and 30 million metric tons by 2030.
It is expected that the volume of foreign investments earmarked for the development of Turkmenistan's oil and gas projects under production-sharing agreements will exceed $3.5 billion in 2015.
Dragon Oil plc is an independent international oil and gas exploration, development, and production company. Its principal producing asset is the Cheleken contract area in the eastern section of the Caspian Sea, off the shore of Turkmenistan.
The Group's headquarters are in Dubai, United Arab Emirates. Dragon Oil is registered in Ireland with a premium listing on the London Stock Exchange and a primary listing on the Irish Stock Exchange.