Hungarian businessmen to study Iranian market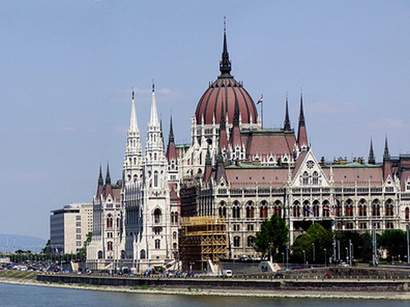 A Hungarian delegation, comprising 113 representatives of the country's private sector will visit Iran in early October.
Members of the delegation are scheduled to meet high-ranking Iranian economic officials and private sector managers, IRNA news agency reported.
Head of the Trade Promotion Organization of Iran Valiollah Afkhami-Rad met with Hungarian Ambassador to Iran Janos Kovacs, saying that a couple of agreements are expected to be signed during Hungarian delegation's stay in Tehran.
The Hungarian National Trading House intends to sign a cooperation agreement with the Trade Promotion Organization of Iran.
Over the past year, two Hungarian delegations have visited Iran. Meanwhile, the Iranian trade center has been inaugurated in Budapest and the Hungarian trade center has been inaugurated in Tehran.
Iran mainly imports fruits, machinery, electronic and electrical equipment, carpets, and home appliances from Hungary. It exports mineral products, medicine, ceramics, plastic products, and chemical products to the country, according to the Tehran Chamber of Commerce website.
Iran exported about $3.5 million of non-oil products to Hungary in the past Iranian fiscal year, which ended on March 20, 2015, while imported $9.5 million of goods from the European country.
---
Follow us on Twitter @AzerNewsAz