Kazakhstan to establish fund to finance energy-saving programs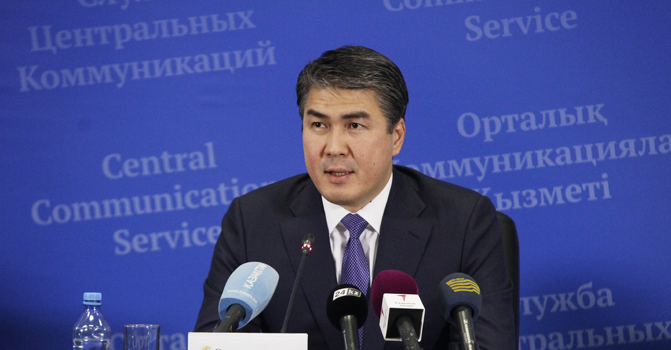 By Aynur Karimova
Kazakhstan will establish a special fund engaged in financing energy-saving programs, Investment and Development Minister Asset Issekeshev said at a briefing in Astana on July 20.
"Many countries have established special funds for energy efficiency," he said. "Currently, we are working over the concept of such a fund."
Issekeshev also said that the Kazakh authorities are holding talks "with the World Bank and the European banks" to ensure financial provisions to the fund.
"The main investors will be international financial institutions. They have already expressed their readiness. It is clear that in order to use the money efficiently and transparently, we asked them to be the main investors and help us manage the fund to launch pilot projects," he added.

The Investment and Development Ministry plans to involve at least three strategic investors to implement 100 projects and create new funding mechanisms for the programs.
"We plan to implement the goal set by the president, and reduce energy consumption by 25 percent by 2020," the minister stressed.
Kazakhstan is among 10 countries with the highest levels of energy intensity. According to the International Energy Agency, the modernization of the Kazakh economy will be in line with a serious reduction in energy consumption.
Clean energy is a very important issue for Kazakhstan and Central Asia as whole, where it is of particular relevance. The country plans to implement 106 renewable energy projects by 2020—34 wind farm, 41 hydropower plant, 28 solar power plant, and three biogas plant projects.
Energy-rich Kazakhstan is currently looking for ways to use its renewable energy sources. In late January, an action plan was adopted on the development of renewable energy for the period of 2013 to 2020.
Kazakhstan enjoys real opportunities to improve energy efficiency in all sectors of the economy. The country is also taking important steps in the development of renewable energy sources and increasing the number of environmental measures.
Given Kazakhstan's natural conditions, it is clear that the most promising alternative energy sector is wind power. Relevant studies conducted in the Central Asian state's regions showed that wind power generation has vast potential.
--
Aynur Karimova is AzerNews' staff journalist, follow her on Twitter: @Aynur_Karimova
Follow us on Twitter @AzerNewsAz