Kazakhstan's GDP growth downs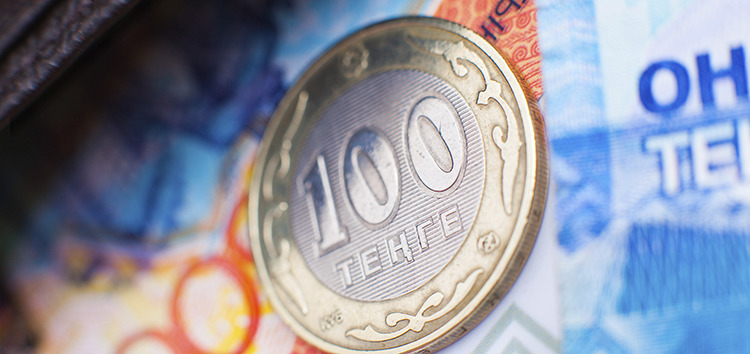 By Laman Sadigova
In the current year, Kazakhstan's economy has evolved under the negative influence of external factors such as Russian ruble's devaluation, the oil price fall and Kazakhstan's big dependence on Russian economy.
Kazakhstan's GDP grew 2.2 percent on-year in the first quarter of 2015, Head of the Statistics Committee at Kazakhstan's National Economy Ministry, Alikhan Smailov, stated at a news conference on April 15.
Kazakhstan's GPD in 2014 stood at 4.2 percent.
World Bank expects the Kazakh GDP to decrease to 1.8 percent in 2015. More optimistic expectations shown by international rating agency Fitch, do not expect the GDP to be less than 2.5 percent.
As predicted by the National Bank of Kazakhstan, 2015 economic policy was worked in to mitigate the effects of negative external factors and strengthen the stability of the socio-economic situation in the country.
It is expected that the GDP will gradually increase to 5.5% I n2017, mainly due to the growth of oil production. Also, it is predicted that oil production will increase after offshore fields come online: 2016-2017.
In January-March, investments in fixed capital grew by 2.9 percent compared to the first quarter of last year.
Industrial production grew 0.6 percent, mining production 1.1 percent, and processing 0.5 percent.
The Statistics Committee reported that Kazakhstan's agricultural production grew 3 percent in the first quarter of 2015, compared to the same period last year.
As of 1 April 2015, compared to the same day in 2014, the number of cows grew by 3 percent to 6.8 million, horses by 9.5 percent to 2 million, sheep by 3.2 percent to 18.2 million, and goats by 1.7 percent to 2.9 million heads. Meanwhile, the number of pigs reduced by 4.9 percent down to 941 thousand and the poultry's number decreased by 0.2 percent down to 35.6 million.
Kazakhstan's foreign trade decreased by 37 percent compared to January and February 2015 for the same period last year, the head of the Statistics Committee reported.
During the year's first two month foreign trade amounted to $13.393 billion. Exports amounted to $8.533 billion (a 45.8 percent decrease) and imports totaled $4.859 billion (a 12.2 percent decrease).
---
Follow Laman Sadigova on Twitter: @s_laman93
Follow us on Twitter @AzerNewsAz