Recession in Russia to slow Kyrgyzstan's economic growth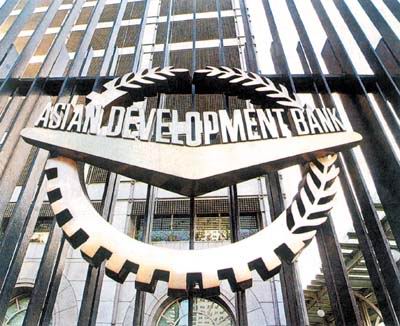 By Sara Rajabova
The economic slump in Russia continue negatively affect Kyrgyzstan alongside the other Central Asian countries.
Asian Development Bank has forecasted decrease in Kyrgyzstan's economic growth in 2015.
With economic contraction expected in Russia, economic growth in Kyrgyzstan will likely slow further to 1.7 percent in 2015 before recovering slightly to 2 percent in 2016 as the external environment shows some improvement, according to a new ADB report, Asian Development Outlook 2015.
The reported said inflation will likely reach or exceed 10 percent and the current account deficit 15 percent of GDP.
A slowdown of growth in Kyrgyzstan reflects recession in Russia, sluggish performance in Kazakhstan, and a further drop in gold production as the quality of extracted ore declines, according to the report.
Growth is expected to remain positive, however, with recovery in agro-processing and textiles and more trade as Kyrgyzstan joins the Eurasian Economic Union in May 2015. The government is developing an action plan to support export-oriented industries such as textiles and agro-processing through fiscal incentives and tax waivers. Growth is projected at 2.0 percent in 2016 on the assumption of some recovery in Russia and Kazakhstan and higher remittances, the report said.
On the supply side, processing, light industry, and construction should raise activity outside the gold sector. In addition, EEU accession may boost trade and transportation, though the need to raise tariffs to EEU levels may discourage trade outside the EEU, according to report.
It also added that on the demand side, entry into the EEU may boost external demand, but lower remittances will reduce household incomes and, probably, domestic private consumption.
The Kyrgyz economy remains vulnerable to shocks from its largest enterprise, the Kumtor gold mine, which supplied 7.4 percent of GDP in 2014 and some 40 percent of exports. A long-standing dispute over mine ownership poses risks to the current forecast and damages the investment climate.
Currency depreciation and tariff increases on imports to comply with the EEU are projected to keep average annual inflation at 10.5 percent in 2015 and 10 percent in 2016, according to report. It said continued ruble depreciation could trigger further weakening of the som, which would likely worsen inflation and dollarization.
In 2014, growth in Kyrgyzstan slowed to 3.6 percent, while local currency depreciation of about 19% pushed inflation to 7.5 percent, the ADB report said.
--
Sara Rajabova is AzerNews' staff journalist, follow her on Twitter: @SaraRajabova

Follow us on Twitter @AzerNewsAz