19 March 2015 14:44 (UTC+04:00)
1 642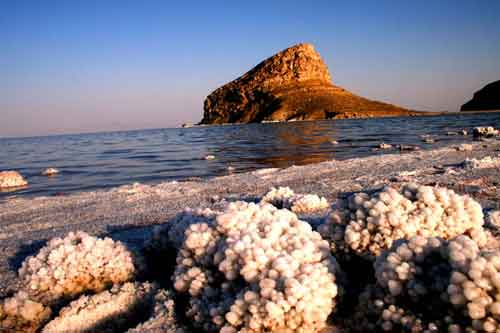 By Sara Rajabova
Restoring Lake Urmia, which has been struggling with a shoaling problem over the past years still continue to be one of the main challenges faced by the Iranian government.
Issa Kalantari, the secretary of the Urmia Lake Restoration Committee said over 1.6 quadrillion rials ($57.14 billion based on official rate of 28,000 rials per each $) is needed for reviving Lake Urmia in northwestern Iran.
He said should the needed funds be allocated, the lake could be restored by 2023, Iran's official IRNA news agency reported.
The area of Lake Urmia is the third largest salt water lake on earth, with a 6,000 square kilometers surface. During the migrations of birds, the lake becomes their temporary home. Over 70 percent of Lake Urmia's water has dried up. The level of water has been declining since 1995.
The lake's drying up has had an impact on the fauna and flora of the region. Experts on environmental issues warned that the measures taken by the Iranian government are not merely enough to save the lake.
Kalantari further noted that besides the allocation of the needed funds by government, local people would have to cooperate with the authorities, in particular farmers, if any real change were to take place.
He also criticized some lawmakers for what he called "undermining" the committee's activities. He did not disclose further details.
Another Iranian official recently said the volume of water input to Lake Urmia has decreased by 100 percent in the past two decades.
The volume of water stood at over five billion cubic meters until 1991. It then started falling and decreased to 2.5 billion cubic meters over two decades.
Iranian president Hassan Rouhani set up the working group -Committee for Urmia Lake Restoration- for saving Lake Urmia in a cabinet meeting in 2013.The committee prepared a 9-year plan to restore the lake, with 2023 being the year when the lake would have been completely restored.
--
Sara Rajabova is AzerNews' staff journalist, follow her on Twitter: @SaraRajabova

Follow us on Twitter @AzerNewsAz
Related News